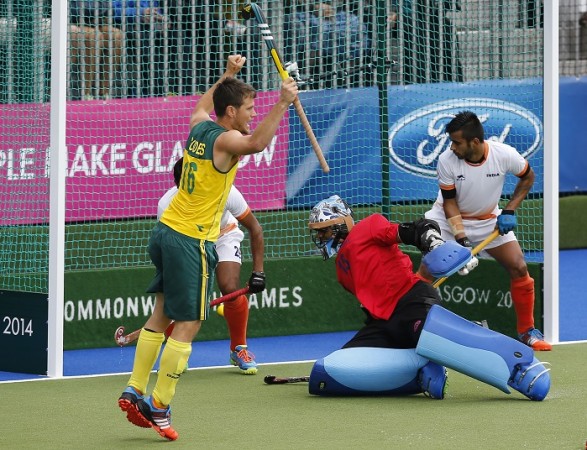 Australia, after a splendid performance in the ongoing men's hockey Champions Trophy, have booked their place in the final. But, their opponent is yet to be finalised. India lie second in the standings, and are set to face the Australians in their last league match on Thursday.
Click here and read how India lost to Australia
India can set up a final date with Australia if they manage to hand them their first defeat in the competition. Australia's record has been superb, winning three and drawing one so far, compared to India's two wins, one loss and a draw.
India have been one of the best teams alongside Australia in the competition, and their defence has been mighty impressive. But, the backline will be tested to the core when they face Australia, who possess some incredible players in their ranks, including Blake Govers and Glenn Turner. PR Sreejesh needs to marshall his troops from the back, and come up with a solid game to defeat Australia.
Though India's defence has been bright, the forwards' performance in the final third has been a little disappointing. They have not been clinical enough in front of goal, which needs to improve immensely against Australia, who will not give many chances away.
India have enjoyed some good possession of the ball against other teams in the competition, but against Australia, it might be a tad difficult to control the game, especially without the rested Sardar Singh in the lineup. Hence, they will depend on the counter, and use the pace of players like SV Sunil to threaten Australia's goal.
Sreejesh's men are second favourites against Australia, but they can even get into the final with a loss, if the result of the other match – Great Britain vs Belgium -- goes in their favour.
Great Britain vs Belgium
Great Britain and Belgium's clash is the last match of the group stages, and it can gather immense interest, if India lose to Australia.
In this scenario, Great Britain can reach the Champions Trophy 2016 final by defeating Belgium. Great Britain will have more points on the table if they win their last match. India's points will stand at seven, and the hosts will leapfrog them with eight.
Where to watch live
India vs South Korea is scheduled for 8:30 p.m IST while Great Britain vs Belgium clash will start at 12:30am IST
Live TV coverage will be available for Indian viewers on Star Sports 2/HD, with live streaming on starsports.com.
Belgium viewers can watch Men's Champions Trophy 2016 live on Telenet.
UK viewers can watch the game on BT Sport.
Korea, Singapore, Indonesia, Brunei, Thailand, Hong Kong, Laos, Cambodia, China, East Timor, Hong Kong, Macau, Mongolia, Myanmar, Papua New Guinea can watch the game on Fox Sports Asia.