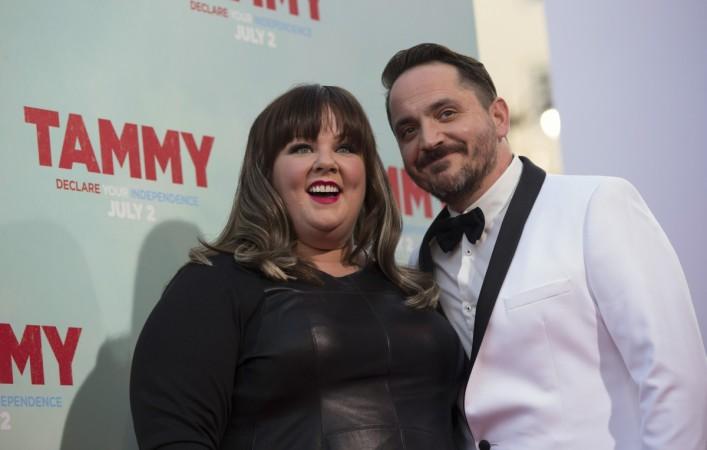 Melissa McCarthy, the 'Bridesmaids' star, surprised her fans when she stepped out this weekend looking significantly thinner. The 'Mike and Molly' actress reportedly lost 45 pounds in mere five months.
In June, McCarthy told the Rolling Stone magazine in an interview that she was happy with her weight and after having two children, some things stop mattering. "I could eat healthier, I could drink less. I should be learning another language and working out more, but I'm just always saying, 'Ah, I could get hit by a bus tomorrow.'"
But, it seems like something changed her views or may be the interview served the purpose of a wake-up call. McCarthy decided to lead a healthier life and the result shows.
A friend of hers told Daily Mail: "Melissa realized she wasn't being as healthy as she could be. She wants to set a good example for her kids and she wants to be around to become a grandmother too."
The 44-year-old actress has been criticized by many in the industry for her looks. Even though she said that it never affected her, sometimes even the least sensitive person might be vulnerable to such statements. "I've never felt like I needed to change. I've always thought, 'If you want somebody different, pick somebody else.' But sure, criticism can sometimes still get to me. Some things are so malicious, they knock the wind out of you," she had said earlier, Hollywood Life reports.
In February, American film critic for New York Observer Rex Reed had called McCarthy "tractor-sized" and "a gimmick comedian who has devoted her short career to being obese and obnoxious with equal success."
McCarthy confessed that had she been in her 20s, the criticism would have crushed her, but it really did not matter now. She addressed the comments, saying: "I felt really bad for someone who is swimming in so much hate. I just thought, that's someone who's in a really bad spot, and I am in such a happy spot. I laugh my head off every day with my husband and my kids who are mooning me and singing me songs," Inquisitr reports.