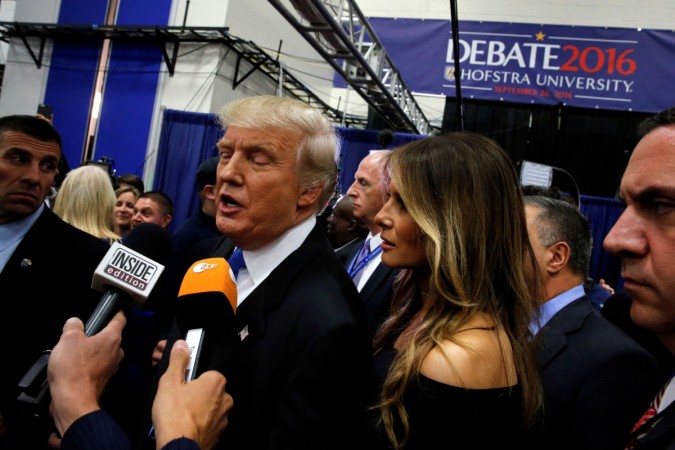 Donald Trump's campaign for the United States presidential elections is testament to the theory that the Republican presidential nominee can do the worst thing imaginable and still not lose his close allies. However, the release of a 2005-footage of Trump with television host Billy Bush has made it difficult for his allies to support him, including his own wife.
Melania Trump, who saw the video unearthed by the New York Times said that her husband's words are unacceptable and offensive. There may be no way for Trump's team to spin this, but that is not going to stop them. In her official statement regarding Trump's lewd comments in the clip, Melania said, "This does not represent the man that I know. He has the heart and mind of a leader. I hope people will accept his apology, as I have, and focus on the important issues facing our nation and the world."
The conversation between Bush and Trump were captured through an open microphone during the 2005 interview with "Access Hollywood." In the clip, Trump is heard bragging about trying to seduce a married woman and claiming that he could get away with anything because he is a celebrity.
"When you're a star, they let you do it. You can do anything," Trump said in the clip, which was captured just a couple of months after he married Melania, who was pregnant with their son Barron at the time.
Trump dismissed these remarks as "locker-room banter" initially, adding that since then he has grown as a person. "Anyone who knows me knows these words don't reflect who I am. I said it, I was wrong, and I apologise," Trump declared.