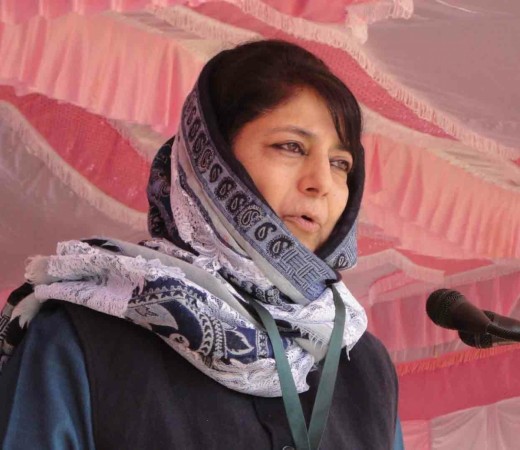 Anantnag constituency in South Kashmir, often called the home turf of Jammu and Kashmir Chief Minister Mehbooba Mufti's family, is witnessing a byelection today. The constituency has approximately 80,000 registered voters.
Mehbooba is contesting the election from this constituency from where her father and former J&K chief minister Mufti Mohammad Sayeed contested and won the assembly elections in 2014 and 2008.
Mehbooba's Peoples Democratic Party (PDP) received several jolts during the 2014 assembly elections where its rival National Conference (NC) performed better. The PDP's decision of allying with the Bharatiya Janata Party (BJP) has also not gone down well with many of her senior party members and few sections of people.
The constituency witnessed 23 percent polling till afternoon on Wednesday and the voting would end at 5 p.m.
Former chief minister Omar Abdullah has been campaigning for past several days in Anantnag. Other political parties such as the Congress and local independent leaders have also fielded their candidates.
However, poll pundits have predicted a win for Mehbooba from Anantnag, which is also the hometown of the Muftis.
The chief minister won the 2014 parliamentary election from here and is now seeking her election to the state legislative assembly.
The only concern Mehbooba and her party may have is the margin of the win, since that may determine if the chief minister (also known as Baaji) is losing her popularity.
The recent controversial decisions of the PDP-BJP government regarding settling of Kashmiri Pandits and other issues involving security forces evoked widespread criticism from people in the valley. Both Mufti and the PDP have kept mum on the issue and the bypoll may be a litmus test to check if they have been able to restore the trust among people.