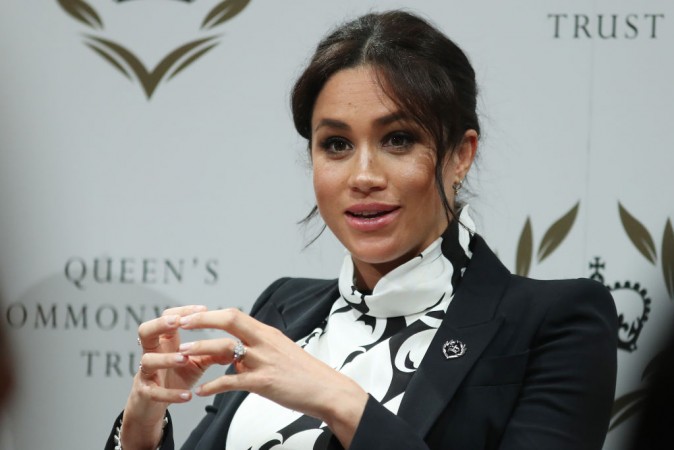 Meghan Markle made a shocking statement at the panel discussion hosted by the Queen's Commonwealth Trust. Reportedly Meghan joined leading feminists and national figures for the event at King's College London.
As the event started, chairwoman Anne McElvoy apparently asked Meghan: "How's the bump treating you?"
Meghan apparently replied "very well" and revealed she had been watching a "documentary about feminism on Netflix and one of the things they said during pregnancy was 'I feel the embryonic kicking of feminism'."
She added: "I loved that - boy or girl, whatever it is, we hope that's the case."
On the selling of feminism to men and boys, Meghan told the audience: "I've said for a long time you can be feminine and a feminist, you can be masculine.
"And I think in terms of masculinity you understand that your strength includes knowing your vulnerabilities and your sense of self and security, and your confidence comes from knowing a woman by your side, not behind you, is actually something you should not be threatened about - as opposed you should feel really empowered in having that."
And Meghan insisted she does not read newspapers or use Twitter.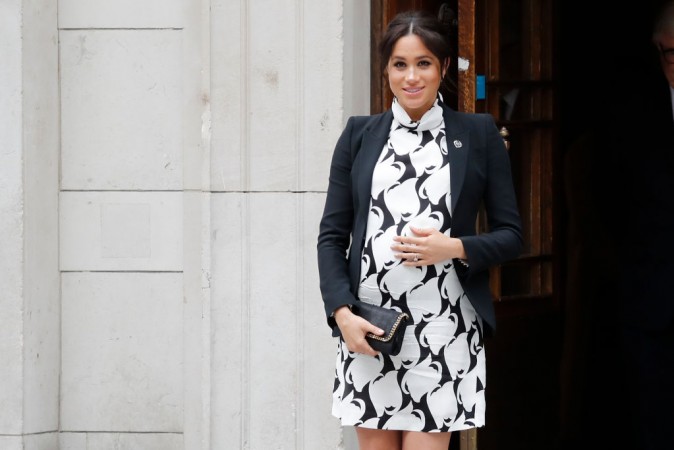 She said: "I don't read anything, it's much safer that way, but equally that's just my own personal preference because I think positive or negative it can all sort of just feel like noise to a certain extent these days, as opposed to getting muddled with that to focus on the real cause.
"So for me I think the idea of making the word feminism trendy, that doesn't make any sense to me personally, right? This is something that is going to be part of the conversation forever."
Meghan Markle sure is on her way to becoming a global feminist role model if she already isn't. The Duchess of Sussex has made waves ever since she joined the Royal Family.