Meghan Markle has become the centre of attraction worldwide ever since her engagement to Prince Harry was confirmed by Clarence House via a statement on the morning of November 27.
Also read: Prince Harry-Meghan Markle engaged: Couple's wedding to steal pregnant Kate Middleton's third baby spotlight
Now everyone is being curious about the secret behind the radiant and youthful looks of the Suits actress.
It seems all credit goes to one woman: Nichola Joss, the London-based facialist whose clients include Hollywood A-listers like Kate Moss and Jennifer Lopez.
Nichola is best known for her bizarre "inner facial", which costs £250. The procedure includes massaging the inside of her client's mouths!
During a recent interaction with Birchbox, the 36-year-old actress explained how facial exercises make her look youthful.
"I do facial exercises taught to me by one of my favourite aestheticians, Nicola Joss, who basically has you sculpt your face from the inside out. I swear it works, as silly as you may feel," she said.
"On the days I do it, my cheekbones and jawline are waaaay more sculpted. There's a reason she is in high demand around awards season when every actress wants to look A-plus."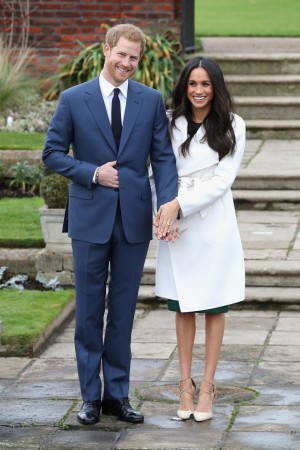 One can easily do it at home as Nichola has put up a tutorial video on her website showing how to massage one's face from inside the mouth.
The benefits of this facial treatment are explained on the website as well.
It says: "This is designed with you in mind, looking at the tone texture and condition of your skin and addressing sagging muscles through deep lymphatic massage and contouring techniques Nichola has designed to lift the facial contours and give a fresh radiant look to the skin.
"This treatment involves massage from inside the mouth to de stress the muscle tissue and improve the tone and firmness of the facial muscles to add youth and vitality.
"Encouraging the muscles to sit higher and with more volume and youth. All designed around a bespoke cocktail of products to add a personalised treatment especially for your skin."
The Suits actress also credited her looks to her mother Doria Radlan, who convinced her to follow a daily skincare regime. She apparently insisted that Meghan get facials at the age of 13.
Meghan recalled: "It seemed so silly at the time. We would drive home with my mom saying: 'You must always take care of your skin'."
She added: "To feel confident in my skin requires a bit of maintenance, from drinking lots of water, to always applying sunblock, and getting a facial as often as possible."