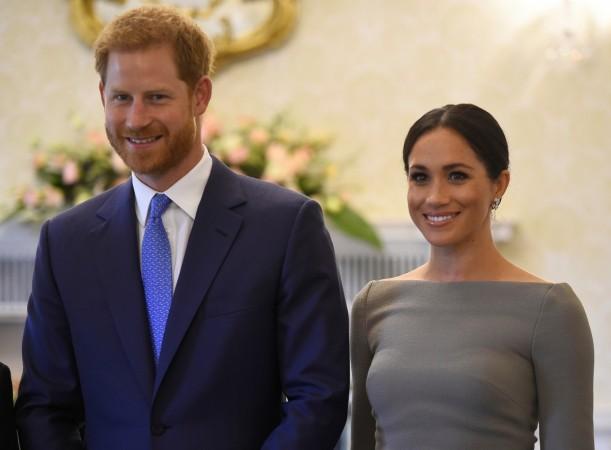 Meghan Markle is reportedly ready to have a baby with Prince Harry. Her desire to become a mother apparently strengthened after spending time with George and Amal Clooney's twins.
The Duke and Duchess of Sussex had visited the Gravity star and the British-Lebanese lawyer at their Italian villa in August. According to Hollywood Life, the 37-year-old former actress wants to have children, after bonding with the couple's twins -- Ella and Alexander.
A source said: "Meghan and Harry had such an amazing time with George and Amal, and they particularly loved hanging out with the twins."
"Being around the children definitely gave Meghan a touch of baby fever. She's gone into super crazy baby making mode since leaving Italy, which obviously Harry has no complaints about!" the insider added.
"They both agreed that Meghan would stop using contraception once they were married, and that they would let nature take its course, which is exactly what they've been doing, but Meghan is starting to get a little impatient as she can't wait to get pregnant," the source went on. "Meghan thinks she and Harry will have the most beautiful babies. Plus, she sees how he is with his nephews, and it's so adorable, so she knows that he will be an absolutely amazing dad."
In May, Meghan's former agent revealed that the humanitarian has spoken about her desire to have babies. In a documentary on UK channel Sky One, Gina Nelthorpe-Cowne discussed a trip she took to the Cayman Islands with Meghan. She revealed: "She said to me, 'I would absolutely love to have children, and I can't wait to be a mother.'"
Adding on, royal expert Katie Nicholl, author of Harry: Life, Loss, and Love, told Entertainment Tonight in March that Harry is also ready to be a father.
"My sources are saying that Prince Harry, particularly, is very keen to start a family, pretty soon after the royal wedding," Nicholl dished. "He's made no secret about wanting children."