It looks like tabloids are more eager to hear that Meghan Markle is pregnant than the royal family could ever be. Ever since the royal couple tied the knot in May this year, several magazines have claimed that the Duchess of Sussex could be pregnant.
While rumours have been doing the rounds that the former Suits actress might be pregnant with twins, a new false speculation is going about claiming that Prince Harry's wife is pregnant with a baby boy.
According to Woman's Day Australia, the royal couple is preparing to welcome a Prince. The outlet claims that it Prince Charles has confirmed the news. The outlet writes that speculations about Markle's pregnancy when they decided to take "a month off from royal duties." It then alleges that Prince Charles has "all but confirmed the happy news and revealed the most exciting part of all — it's a boy!"
"Carrying two little bears dressed in blue on a recent trip to Devon — thought to be a gift for Harry and Meghan after they shared their exciting news — Charles couldn't hide his delight," the publication writes. Apparently this was the "surest sign yet the palace is about to welcome another little prince into the fold."
The tabloid adds, "If Meghan is pregnant, it will explain her and [Harry's] decision to retreat to the Cotswolds for the coming weeks, to let the news sink in and allow Meghan to rest as she battles with morning sickness."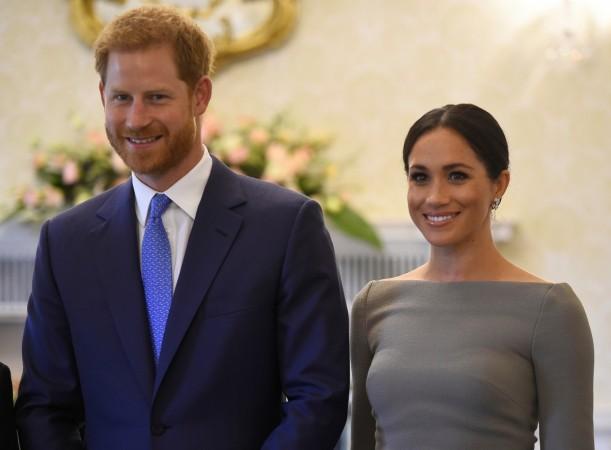 "Everyone at the palace is hoping that if Meghan is indeed suffering from morning sickness, she'll be feeling a lot better once she's in her second trimester — which will be when she's traveling Down Under," a source claims.
However, Gossip Cop debunks their claims and pointed out that the retreat the publication is talking about is actually a part of their summer break in Oxfordshire. The Kensington Palace's Twitter account recently revealed that the couple is scheduled to attend a special performance of Hamilton on August 29. They will also be attending a slew of events on September 4 and September 6.
The outlet also fails to acknowledge that the couple is scheduled to visit Zika infected Tonga and Fiji. The two places have been listed on CDC's maps of areas pregnant women shouldn't visit as they could contract the virus.
As for the teddies held by Charles, the royal family member has three grandchildren so it is possible that he bought the stuffed bears for them.