All eyes are on Kate Middleton off-late as the pregnant royal is making appearances with her glowing skin and baby bump. The Duchess of Cambridge was recently in the news for her BAFTA appearance. Shying away from the "all-black" dress code, Prince William's beautiful wife donned a green gown with her protruding belly drawing all attention.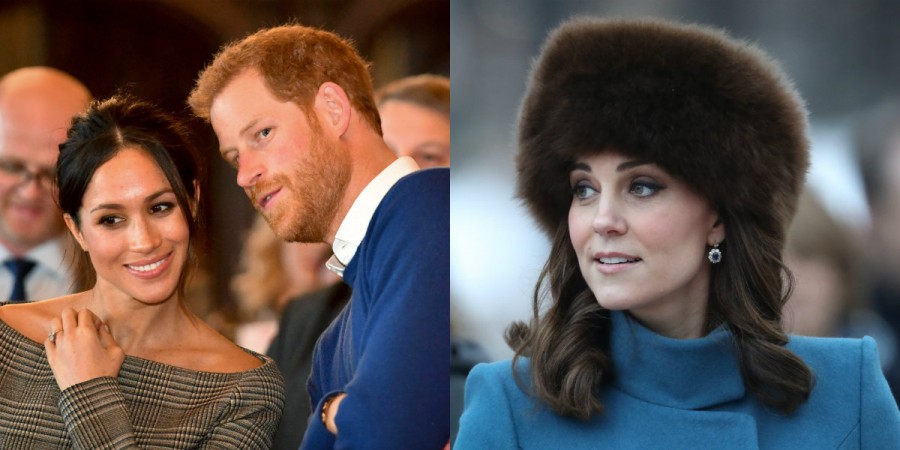 While she is holding up her stunning smile at public gatherings, US Weekly reports that the royal is finding it difficult to deal with the evening engagements as the due date nears. However, Meghan Markle is helping Kate in whatever way possible.
"[Kate] felt confident. But evening engagements get harder the later into pregnancy Kate gets," a source told US Weekly referring to her BAFTA appearance last weekend. The insider goes on to share that the morning sickness has "taken quite a toll" on Kate.
Prince Harry's fiancé, who currently lives in Nottingham Cottage, is trying her best to help her soon-to-be sister-in-law. Grapevine has it that the former Suits star drops by to share a cup of tea or offer her with advice.
"She shares tips she's read about healthy eating," the informant shares. "William does all he can to make sure she's comfortable. He just wants her to feel supported."
Well, it seems like there is not a one-way communication happening between the two ladies. While Meghan is helping Kate with some healthy eating tips, Kate is reportedly helping Meghan calm her nerves down for the wedding.
According to The Daily Express, Kate pays Meghan a visit to help her drive away some "pre-wedding butterflies."
"Meghan may appear confident when on royal walkabouts, but she does have some pre-wedding butterflies – not about Harry, but about her new life," a source said, reports the site.
There have been increasing reports suggesting the two women are constantly supporting each other and this has led to the strengthening of their bond.
Kate is expected to welcome the third royal baby in April whereas Meghan is set to walk down the aisle to marry Prince Harry on May 19.