We know Meghan Markle now as Prince Harry's soon-to-be wife, a royal in making, a humanitarian, a popular TV series actress and what not. But what many might not know is that the royal's fiancée had a rather rough start to her career.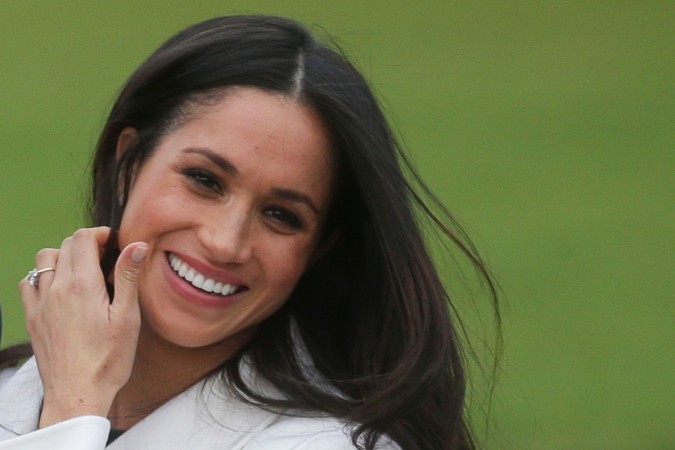 Before taking on Rachel Zane's role in the hit legal drama series Suits, the now 36-year-old was part of the several models in US TV show, Deal or No Deal. Sporting body-hugging outfits to flaunt her curvy body and assets, the soon-to-be Duchess would "stuff her bra" and was forced to wear skimpy outfits, like any other model on the show.
Also read: Prince Harry-Meghan Markle visit Nottingham; here's why we think royalty will look good on the Suits actress
Spilling the beans on her NBC show stint from 2006, Markle's co-star Tameka Jacobs told The Sun that Markle aspired to win an Oscar or join the Broadway. But she was on Deal or No Deal to make some money and as a 'pit-stop' on her way to serious acting.
"Meghan's aspirations were to win an Oscar or be on Broadway, so if you're in a mini dress, high heels, with your boobs taped together and pushed up when what you want to do is serious acting, then it's tough," she told the UK based outlet.
During their time on the show, Jacobs recalled that models, including Markle, were forced to wear skimpy outfits that revealed too much skin, had to stuff their bras for a bustier torso and were under a lot of pressure to maintain their weight.
Jacobs explained that Markle along with other women on the show were called in by the producers and their weight was inspected every morning.
"There was a lot of pressure not to gain weight and we were inspected every morning. The producer would stand on a chair and have us all lined up. He'd look at us and say: 'More hair on her' or 'fix her boobs' and there was a lot of stuffing our bras. We'd crack up about how much stuff was inside them," she told the outlet.
Meghan's co-star recalled that Markle was confident about her body. "Meghan had a great figure and filled out her dress very nicely. Meghan never seemed self-conscious. She never came off as insecure or shy, although she wasn't one of the girls who would parade around in her underwear. She was definitely one of the quiet ones," Jacobs shared.
While she was confident, Tameka says Meghan was shocked at the length of the dresses the producers would ask her to wear.
"She'd be looking at you like, 'Really?' It was clear she was thinking, 'Girl, these are short'. She was good with facial expressions where she didn't have to say anything. The dresses would come in full length and you'd feel like a beauty queen wearing it, then you'd watch the seamstress cut it," Tameka explained.
Though there was glamour and money, Markle would always be seen running around giving auditions when she was not on sets of the NBC show. She went on to join USA show Suits and is all set to marry the royal Prince Harry in May 2018.