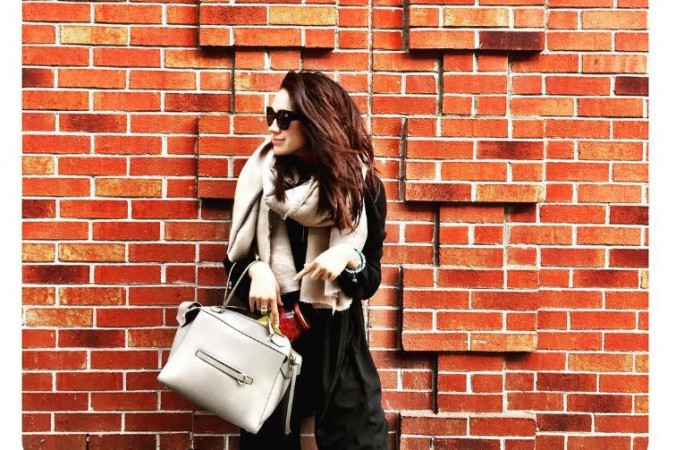 Meghan Markle has courted a shocking controversy. The Suits actress and Prince Harry's girlfriend has apparently kept a secret from the royal family about her family.
RadarOnline has acquired handwritten letters and illustrations that say that Meghan's niece is a twisted Satanist and Nazi sympathiser. The tabloid quoting the letters reported that Meghan's niece, who calls herself the leader of a Nazi organisation, has changed her name to Hitler.
"This could be the breaking point for Harry. There's absolutely no way he can associate himself with Meghan's family after this," a royal source told Radar. "It's extremely troubling and puts their whole relationship in jeopardy!"
She has even written a "recruitment letter" that seeks a candidate to become a member of the Nazi organisation. "The members of her regime will be treated with extreme respect, and will not be bothered by any non-Nazis. I will make sure of that. Trust me and accept me as the leader of the Third Nazi Organization," she says in the letter and signs the page as "Noel Hitler."
In another letter, her niece has reportedly written about Satan. "Satan, I sold my soul to you ... but I would like to negotiate one more deal, since you have my soul. Make my girlfriend be my girlfriend forever?" the letter obtained by Radar reads.
However, Gossip Cop has dismissed Radar's claim and said that the report is just made up to get traction.
Prince Harry's Nazi scandal
In 2005, Harry was in the centre of a controversy when he wore a swastika armband shirt for his friend's party. The photos from the party went viral and Harry was criticised for wearing that shirt. Later, the palace had issued an apology.
"Prince Harry has apologised for any offence or embarrassment he has caused. He realises it was a poor choice of costume," a Clarence House spokesperson had said in a statement in 2005.