The Queen is used to having different nicknames. While Prince George calls the Queen "Gan-Gan", close friends called Her Majesty "Lillibet". However, Meghan Markle is believed to be using the nickname that Princess Diana used to have for the Queen.
Palace insiders recently told New Idea that the former Suits actress calls the Queen "Mama," which was once used by Diana. Talking about how close the Queen and Markle have got, the publication reports that the Queen herself has asked Prince Harry's wife to call her by that name.
"She's encouraged Meghan to call her Mama – all the members of the royal family have a nickname for the Queen, and that's Meghan's one. They have developed a very special bond. Harry has always been the Queen's favourite – and now Meghan is as well," the insider notes.
"Her Majesty has taken a special interest in her. She knows that she's coming into the royal family as an outsider – an American who has no roots in Britain – and wants her to feel at home. The Queen feels sorry for Meghan after all the drama with her father and family, and wants her to feel at home with her," the insider adds.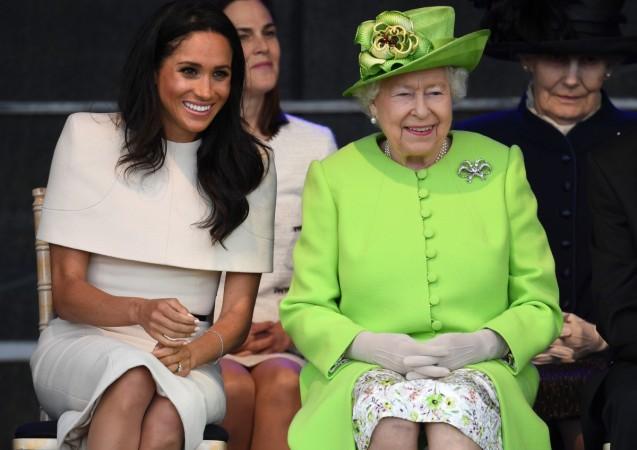 The news about the nickname comes days after the Queen and Meghan Markle attended a few royal engagements alone. There was a real chemistry between the Queen and Meghan Markle during their recent royal engagement alone. Her Majesty was clearly having a good time with the Duchess of Sussex by her side.
Meanwhile, Palace insiders have also revealed that Prince Charles has a special for Meghan. Meghan Markle and Prince Charles, Prince Harry's father, share a warm bond. After all, the Prince of Wales was the one who opted to walk the now Duchess of Sussex down the aisle when her father, Thomas Markle, stepped down from the responsibility.
While not much is known about their relationship from the horse's mouth, royal insiders recently revealed that Charles has a special pet name for Meghan and it goes to show what he thinks of the new royal family member.
Royal sources told Mirror UK that Prince of Wales calls Meghan "Tungsten." The Prince bestowed her with the name because, just like the super-tough metal, she is also "tough and unbending". This shows how much he admires the new royal family member.