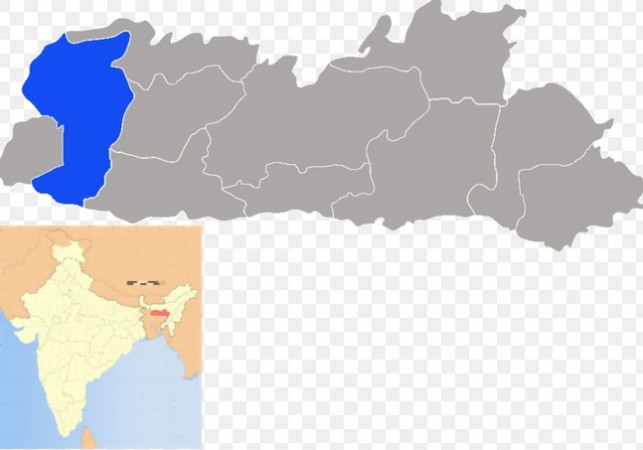 The news of a shocking incident, in which a Meghalaya woman was shot six times from point-blank range, before being molested in front of her children, is enraging Indian public.
The horrifying incident took place in the South Garo Hills district of Meghalaya on Tuesday evening. Alleged militants reportedly shot the woman in the head six times with an automatic assault rifle. The woman was resisting the militants' attempt to rape her outside her home.
At around 6pm on Tuesday, the assailants locked up the woman's five children, along with their father, before molesting and shooting her as the family members watched the horror from behind the locked door.
Police stated that the men fired six rounds directly at the woman's head, which led to her head being almost blown into pieces, NDTV reported. The woman was understood to be 35 years old.
The attackers allegedly belong to the Garo National Liberation Army (GNLA) - a militant outfit formed in 2009, fighting for a 'sovereign Garoland' in the Western areas of Meghalaya. Since its formation, the infamous group has been involved in various killings, abduction, extortion, bomb blasts and attacks on security forces.
The law and order situation in the Garo-dominated areas has deteriorated ever since GNLA was formed five years ago. It is believed that the outfit has around 70 active members, of which 45 have completed training.
PA Sangma, an MP representing the Garo Hills region, condemned the incident and said that the law and order situation in the area is worsening every day.
"I strongly condemn the incident and am worried over the Garo Hills situation which is worsening every passing day. This has never been the case in the past. The state government has failed in tackling the situation," he said, according to PTI.
Sangma also said a delegation of his party would meet the Union Minister of State for Home Affairs Khiren Rijiju to discuss the issue.