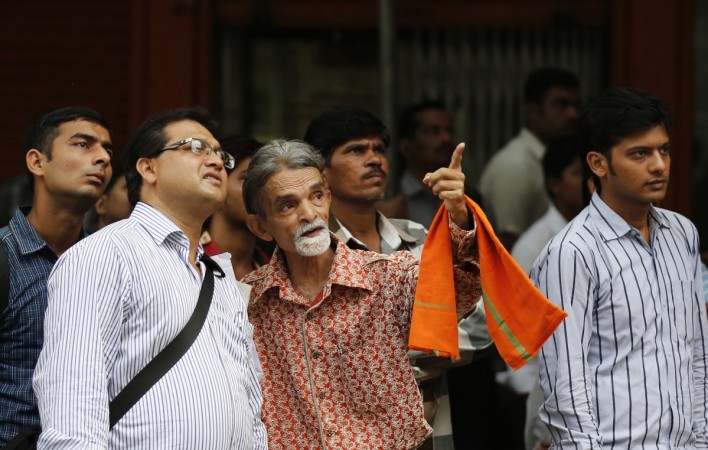 The Cabinet Committee of Economic Affairs on Wednesday cleared the share-sale plans in three major state-owned companies -- Coal India, ONGC and NHPC -- with an aim to earn around ₹44,000 crore this financial year.
The share-sale is likely to relieve the government and help it meet the budget target of fiscal deficit at 4.1% of gross domestic product in 2014-15.
PSUs
COAL INDIA
ONGC
NHPC
Govt's stake
89.65%
68.94%
85.69%
On the Block
10% or 63.16 shares
5% or 42 crore shares
11.36% or 125.76 shares
Share price
₹373.85
₹445.30
₹22.40
Target Sum
₹23,000 crore
₹18,000 crore
₹2,800 crore
Mode: Offer for Sale
Disinvestment target: ₹43,425 crore
"At present, there is demand from foreign institutions, as well as domestic players. So long as the policy issues are sorted out quickly and valuations leave something on the table, there should be sufficient appetite for these (stake sale) issues," Business Standard quoted Dalton Capital advisors managing director U R Bhat.
Additionally, the government also plans of offer retail investors discounts of up to 20% quota.
"The decision to disinvest would help the government realise an optimum price for the offer for sale of 10% of the government's shareholding in the company," The Telegraph quoted a government official.
Earlier this week, the disinvestment department shortlisted Citigroup, HSBC Securities, UBS Securities, ICICI Securities and Kotak Mahindra to manage the sales of ONGC shares.
Whereas, the disinvestment department has selected Edelweiss Financial, IDFC Capital and HSBC Securities to manage the National Hydroelectric Power Corporation (NHPC) stake sales and is in the process of doing the same for Coal India Limited.
The government also plans to earn an additional ₹15,000 crore from the sale of stakes in government companies such as SUUTI, Balco and Hindustan Zinc.
Fate of Coal Blocks:
Experts opine that these stake sales by the government will help boost the sentiment in power sector at right time as the apex court is likely to decide the fate of 194 coal blocks in two weeks.
"It is a great opportunity for investors to get into the coal story that is unfolding," said PwC executive director Sambitosh Mohapatra.
Other Cabinet Decisions:
-The cabinet approved Phase 5 of the Unique Identification (UID) project that says generation of 100 crore Aadhar numbers by 2015, reported Mint.
-Nod to invest ₹8,112.12 crore for state-run NHPC's Pakal Dul hydroelectric project in Jammu and Kashmir.
-Approved to invest ₹950 crore in coffee sector besides clearing ₹5,300 crore project to boost telecom infrastructure and connectivity in North East India.
-Raised ₹4,000 crore to fund for National Export Insurance Account
-Also approved ₹287.67 crore for payment of dues and remuneration to employees of 11 losses making central public sector department.
Annual Disinvestment target:
Except for 1991-92, 1994-95 and 1998-99, the government has never met its annual target, according to TOI.