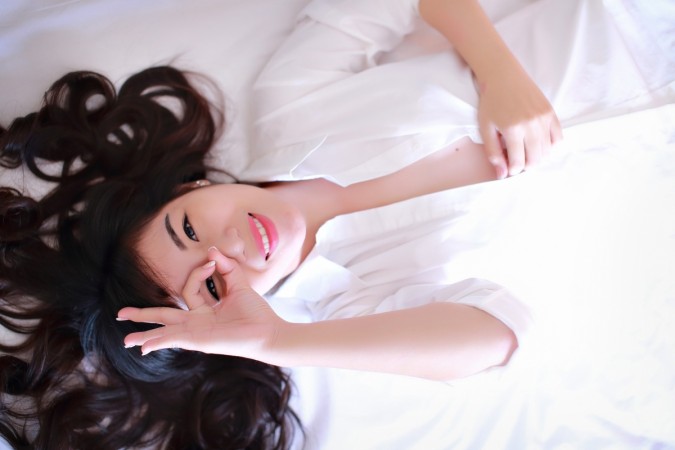 The holiday season is almost here – less than a month away, actually. So for everybody struggling to think of an ideal gift for their better half, or a significant other – the perfect gift is here. Worry not, this is something that any woman struggling with long distance issues could gift themselves as well.
Also read: Meet 'Digisexuals' - people who would rather have sex with robots than humans!
That's right – the Wobbling Willy is a sex toy designed for females, which now allows women to stick a head on the end for all their personal, self love needs. What's better? This said is a hand- sculpted polymer clay model of their loved ones so she can stare right at it while pleasing herself.
The other end is of course a 100% silicone-sculpted penis like any regular women's sex toy and all you have to do is just send the desired photo to Wobbling Willy and they will turn the photo into a preferably-sized 3D sculpture before delivering it, extra discreetly.
The creation and processing of the item works mainly in three steps – one has to visit The Wobbling Willy website and upload a photo. Provide distinct feedbacks about how one wishes the desired clay model head to look like. And finally, mention the delivery details and how soon they want it delivered.
No matter how hilarious – or disturbing, as it might be for some – it sounds, these toys are placed at a starting price of $99, and as reviews speak, it can be considered both a serious gift or something to just humour one's partner or their own self.
What's better is that it comes in an all elegant packaging full with a faux-suede pouch, to turn it all the more sophisticated in case you were considering this an inappropriate gift – be it to your lady love, or as for ladies – to your own self.
Created by a certain Swedish Dr Frankenstein in 2015, the Wobbling Willy promises a seven and a half inches of length. And what's even more convenient is that, be it a loved one's face, or just some celebrity you're crushing over, the possibilities seem to be endless.
But if this has you all hyped, there's a bit of a disappointing trait that it comes with. This wobbly toy with a head is not a vibrator – it doesn't come with cords or batteries. Not the total package, but it does provide that feeling of intimacy at the loneliest hours. And it's always the idea that counts!