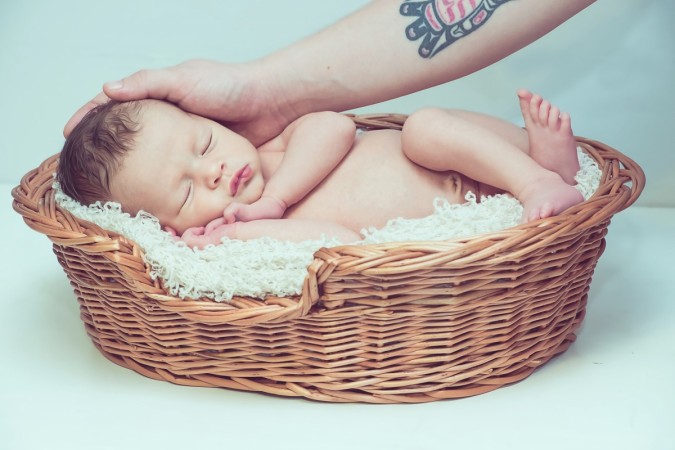 The first of her kind indeed!
Vanellope Hope Wilkins might be the first in the UK to survive after being born with her heart outside of her body. Initially scheduled to be a Christmas baby, she was born prematurely a month ago, on November 22.
Known as ectopia cordis, the baby's condition was first discovered nine weeks into the pregnancy, where her mother, Naomi Findlay was shown how the baby's heart and part of her stomach were growing on the outside of her body.
Also read: Cuddle your babies: Study shows touch can affect their genes, can leave traces for years
The 31-year-old mother of two explained her emotions to Metro.uk right after giving birth to Vanellope, saying: "I started to panic, I actually felt physically sick because I actually thought there was a big possibility I wouldn't be able to see her or hear her, or anything really.
"But when she came out and she came out crying that was it, the relief fell out of me."
The father, Dean Wilkins, 43, shared how they were told the initial 10 minutes post birth was the most crucial time for the baby.
"What they said is, when the baby is born she has got to be able to breathe in our oxygen," he mentioned. "Twenty minutes went by and she was still shouting her head off – it made us so joyful and teary."
As for the baby's unusual name, the couple revealed that she was named after a character from the Disney movie, Wreck it Ralph.
"Vanellope in the film is so stubborn and she turns into a princess at the end, so it was so fitting," spilled Naomi.
Experts as well as the consultant cardiologist have claimed to not know of a single case other than Vanellope's where the patient has survived ectopia cordis – which is a congenital malformation, even though previous estimates show that five to eight babies per million are born with this condition.
These babies generally have less than 10 percent chance of survival, depending upon the risks of other conditions along with the ability to place the baby's heart safely back inside the hest.
East Midlands Congenital Heart Centre lead surgeon Branko Mimic said: "Cases such as Vanellope's, where everything else appears essentially normal, are even rarer, and whilst therefore it would seem more hopeful she will do well, it is therefore almost impossible to be confident of this."