General secretary of Jammu and Kashmir BJP Vibodh Gupta has reason to urge the Union Government to give a gallantry award to 42-year-old shopkeeper Bal Krishan because this man single-handled and bravely faced gun-yielding terrorists on the evening of the first day of the year 2023 in the Dangri village of Rajouri.
Terrorists were uninterruptedly raining bullets and targeting one after another house in Dangri village with sophisticated weapons it was Bal Krishan who retaliated with his .303 rifle and forced the terrorists to run away.
"It was all due to the brave and timely action of Bal Krishan that terrorists were stopped from targeting more houses. Terrorists were on a killing spree but they were intercepted by him (Bal Krishan) with his old .303 rifle", Vibodh Gupta told The International Bussiness Times.
Gupta, who is a native of the Rajouri district and was first among those who reached Dangri village after Sunday evening's gruesome terror attack, said that the party has urged Union Government to give a gallantry award to Bal Krishan, who saved many lives with his timely action.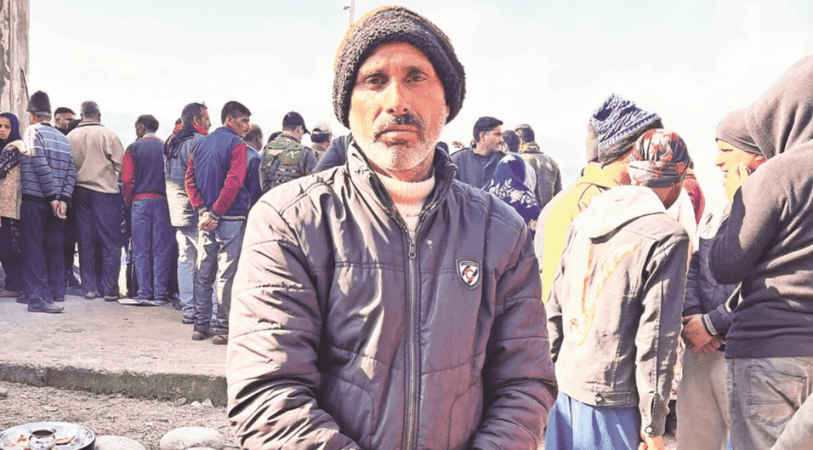 "Bravery of Bal Krishan has to be recognized. It was all due to his brave action that many precious lives were saved", the president of J&K BJP, Ravinder Raina told the IBT.
"Terrorists were pumping bullets with sophisticated weapons but brave Bal Krishan countered them with an old .303 rifle", Raina said.
Lieutenant Governor Manoj Sinha and Director General of Police (DGP) Dilbag Singh have already lauded the bravery of Bal Krishan.
"Design of the terrorists was to create fear. Hadn't our VDC member Balkrishan opened fire, they would have killed more villagers," he added.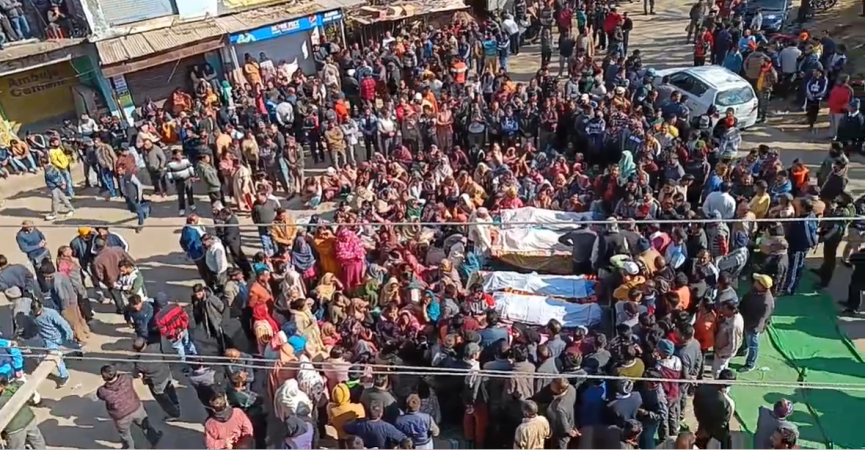 Bal Krishan saved many lives
After 24-long years Bal Krishan used a .303 rifle to take on terrorists who were on a killing spree in his village.
On the evening of the first day of the year 2023, Bal Krishan had returned home from his cloth shop when he heard gunshots. He picked up his rifle and rushed out when he saw two terrorists moving around in the neighbourhood.
He said that they were very near his house. He then opened two rounds of fire and the terrorists panicked and fled to the nearby forests. Bal Krishan used his rifle after 24 years and it helped drive away Pakistani terrorists in Rajouri
Bal Krishan owns a cloth shop at a chowk in Dangri village which was attacked by terrorists on Sunday evening.
The terrorists had gone on a killing spree and had targeted four homes following which four persons were killed and six others were injured.
Wasting no time, Bal Krishan fired two shots from his .303 rifle. After Krishan started shooting the terrorists fled into the forests. This helped the villagers come out and attend to the injured persons.
Krishan was using his gun only for the second time. The first time he used the .303 rifle was in 1998-99 at an arms training camp that was conducted by the Army after he and the other VDC members were given guns by the J&K police. Krishan said at that time they were given the gun and 100 rounds of cartridges each.