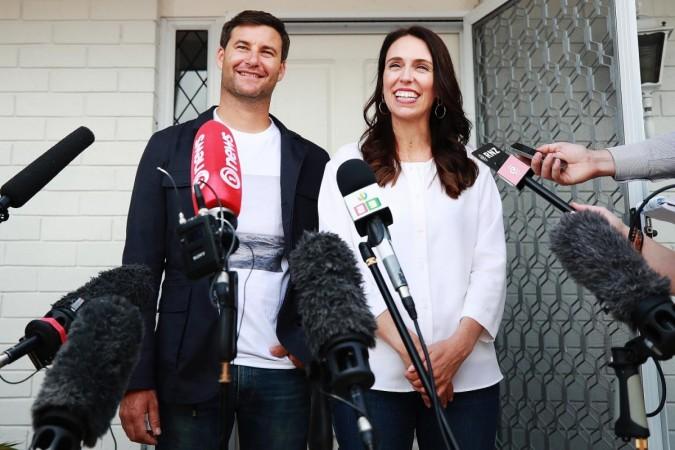 New Zealand's Jacinda Ardern is no ordinary woman for obvious reasons. After all, she is the third female prime minister of a verdant island nation. But what's more extraordinary about the current officeholder is that she's an unmarried 37-year-old who's about to give birth.
In June, Ardern, the world's youngest female leader, will become just the second woman in history to give birth while being an elected head of state. The first was Benazir Bhutto, who gave birth in 1990 while serving as Pakistan's prime minister.
She'll also become the first elected leader ever to take maternity leave for about a six weeks.
"I don't want to ever give the impression that I'm some kind of wonder woman," she told NBC's Cynthia McFadden in an exclusive interview.
"Or that women should be expected to do everything because I am. I'm not doing everything."
"Can I be a prime minister and a mother? Absolutely. Will I have help to do it? Yes."
At home, she'll get assistance from the baby's father, Clarke Gayford, a professional fisherman and broadcaster who has an angling program. "Clarke will be a stay-at-home dad," Ardern said.
The couple's unwed status, she said, was not a "deliberate decision."
"It sounds terrible because we're very committed to each other. [Marriage is] just not something we've really gotten around to."
"We haven't correctly sequenced, perhaps," she laughed.
When asked as to how she will handle motherhood and running a country, just a day after fielding a similar question during her European trip, after meeting French President Emmanuel Macron, she said: "I look forward to the day when we won't have news stories about that because it won't be nearly as unusual but for now I accept that's the way it is," said Ardern.