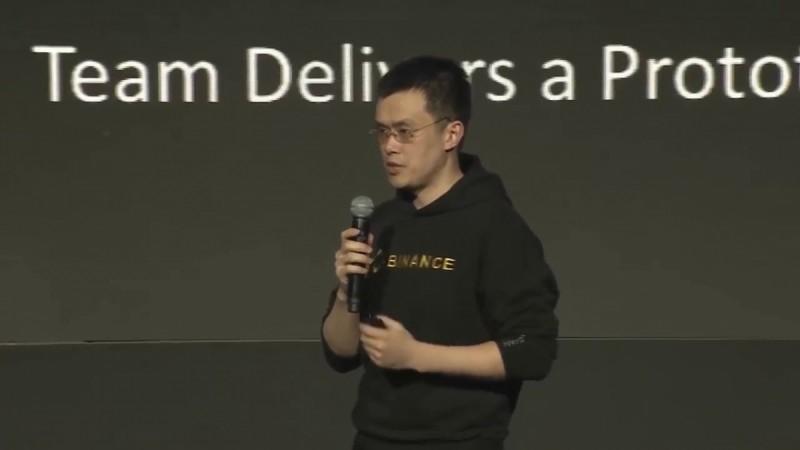 From zero to cryptocurrency billionaire, Changpeng Zhao has vaulted from obscurity to the cover of Forbes magazine in just 8 months.
The founder of Binance, who goes by the name of CZ, has steered his company to a $200 million profit in its second quarter of existence and built a personal fortune of nearly $2 billion.
"If you had asked me a month ago when we would hit the number one spot, I might have answered six to nine months. If you had asked me about unicorn status, I might have thought the same period. This growth has surprised even me," CZ had told news website Medium early this year.
Binance can process a blazing 1.4 million transactions a second and on a peak day this year, processed 3.5 billion new orders, cancels, and trades.
The 41-year-old Chinese-Canadian coder, who wears a black hoodie, like some cross between Mark Zuckerberg and Steve Jobs, owns a large chunk of the company. But before fame and fortune turned in his favor, CZ flipped burgers at McDonald's and worked overnight shifts at a gas station in Vancouver to cover the household expenses.
Educated at McGill University in Canada, his first summer job was with a trading exchange in Tokyo. After he finished college, CZ was offered work by the same company in Toyko and spent the next four years there before moving to New York.
Then, in 2013, Zhao learned about Bitcoin from a venture capitalist with whom he played poker. His interest steered him to dig deeper into the cryptocurrency space and by the end of last year, he had decided to make his move.
Despite all the regulatory headwinds surrounding digital currencies globally, CZ told Bloomberg earlier this year that he's as optimistic as he's ever been about cryptocurrencies.
"I'm convinced 100 percent that crypto is the future," said Zhao, who is the single largest shareholder in Binance and makes all the company's key decisions. "I just know it will happen."