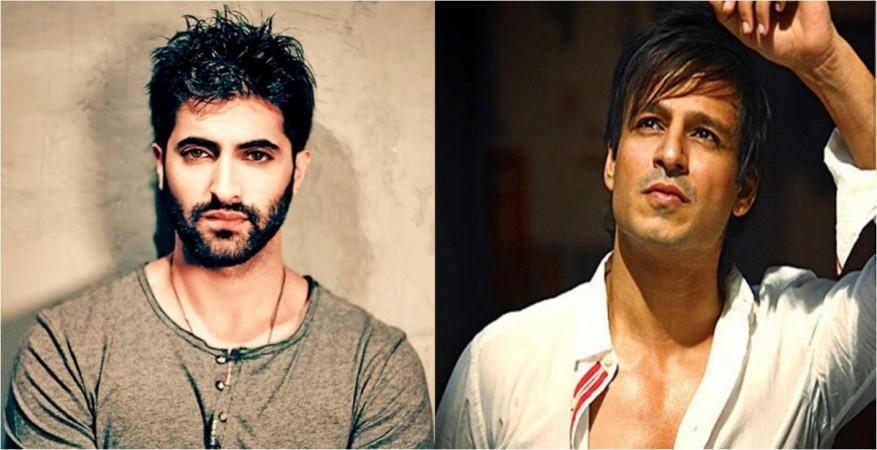 Akshay Oberoi has been in the news of late for rejecting a movie opposite Aishwarya Rai Bachchan. There were reports that Akshay refused to star in Rakeysh Omprakash Mehra's Fanney Khan opposite Aishwarya.
However, the actor in a statement clarified that he auditioned for the role, but he didn't get the final call. "Who in their right mind would ever decline a Rakeysh Omprakash Mehra – Aishwarya Rai Bachchan film? It would have been my honor to work with Aishwarya and Rakeysh sir. Yes, I had auditioned for the film and even got shortlisted but unfortunately I wasn't the one who was finalised for the role and these things happen. I would have loved to be the one to receive that final call from the producers but maybe next time," he said in a statement.
But who is Akshay Oberoi and why has he grabbed headlines? Here are a few lesser known facts about him.
Vivek Oberoi's cousin
Akshay's father Krishan Oberoi is Suresh Oberoi's brother and which makes him and Vivek Oberoi cousins.
"I am Vivek's cousin but I never asked for his support and neither did he ever offer me any. At times I wonder if we could have worked together. I don't blame anyone for that. Our situation is such." Akshay told Filmfare.
Akshay on Vivek-Salman fight
Akshay had made his Bollywood debut in 2010 with the movie -- Issi Life Mein -- that featured Salman Khan in a special appearance. When asked about Vivek-Salman fight due to Aishwarya, he said, "Both Salman and Vivek are actors with years of experience behind them and I personally am fond of them both. I am not concerned with how they feel about each other though I hope it does not get worse."
His education
He pursued his bachelor's degree in Theater Arts and Economics at the Johns Hopkins University in Baltimore. Akshay studied acting under veteran actor John Astin in New York.
His acting career
He acted in an English film called American Chai with Paresh Rawal.
"This is when I would go to the US to meet my relatives with my parents. Somewhere in New grade, I moved to New York Academy, Jersey I saw this add. They wanted a 14-year-old Indian boy for a film. I took that ad and showed it to my parents. I told them that I was perfect for the role. I called up the contact number mentioned in the ad. The director immediately called me to meet. That's how I got the film," he told Filmfare.
He returned to Mumbai and started acting in plays at the famed Prithvi Theatre in Juhu. He made his Bollywood debut in Sooraj Barjatya's film, but the movie failed to cement his position in Bollywood.
Bollywood movies and TV shows
In his career, he has acted in around nine movies, including Amitabh Bachchan-Deepika Padukone starrer Piku, Aditya Roy Kapur-Katrina Kaif's Fitoor and Randeep Hooda film Laal Rang.
He also acted in TV series like MTV Rush, It's Not That Simple, Bar Code and The Test Case.