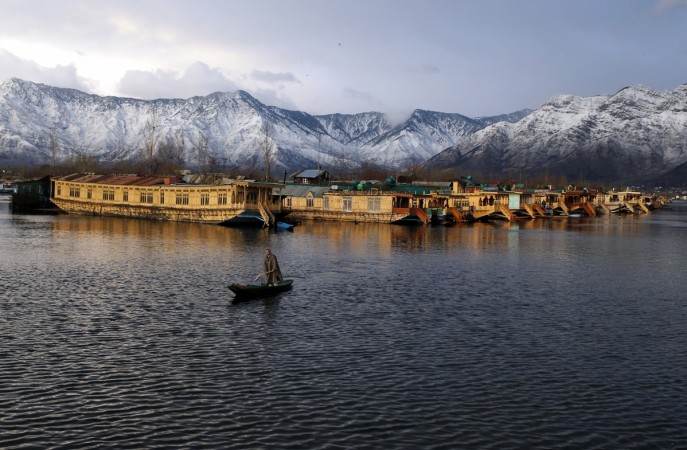 Sufi musician, poet and scholar Ab'ul Hasan Yamīn ud-Dīn Khusrau, popularly known as Amir Khusrow, speaking about Jammu and Kashmir once said: "Agar Firdaus bar ru-ye zamin ast, Hamin ast o hamin ast o hamin ast," which translates to "If there is a paradise on earth, it is this, it is this, it is this."
While the Jammu and Kashmir of Khusrow's time may have been paradise, much has changed since, due to human settlement, people who litter and pollution in general. However, things might just look different soon, as a five-year-old girl has made up her mind to clean the Dal Lake with her father.
Jannat, a kindergarten student, has already begun the cleaning drive and is also requesting residents and tourists to use dustbins and not litter the Dal. "People should not litter Dal Lake and instead use dustbin for throwing waste," the five-year-old told ANI.
"People, including locals and tourists, always throw different kind of wastages, including chips covers, biscuit covers, disposables and water bottles that affects the beauty of Dal Lake. I want people to use the dustbins that have been installed around the lake," Jannat added.
Jannat's initiative has been lauded on social media and also caught the attention of Prime Minister Narendra Modi, who has often spoken about the importance of cleanliness and also started the Swachh Bharat Abhiyan. "Hearing this little girl will make your morning even better! Great passion towards Swachhata," Modi tweeted.
Meanwhile, Jannat has now become an overnight social media star with Twitterati lauding the little one for her initiative.

"An innocent voice is requesting...Anyone who travels to the #dallake must not dirty it... Do contribute! A child is asking politely...No force, no protest. #justsaying it isn't just the lake.. everywhere," wrote a user, while another added: "Kudos to this little cutie campaigning for a clean #DalLake. We need more such campaigners for #SwattchBharath."