At least a hundred Dalit families in Meerut have threatened to convert to Islam after they were not allowed to install an idol of Goddess Kali on the first day of Navratri.
The group of people stopping the installation are from four families belonging to the same caste as the protestors.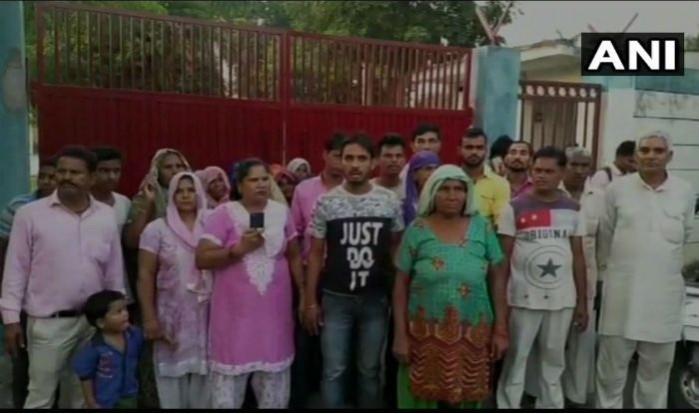 A protest was staged outside the district magistrate residence, reports News18.
"During the kanwar yatra, we had hosted a bhandara at the Shiva temple and had floated the proposal of installing a Kali Maa idol there. Everybody, including the families that are stopping us now, had agreed to the idea and it was decided that the idol would be set up on the first day of Navratra. However, when we went ahead with our plan on Wednesday, the four families stopped us, claiming to be members of the temple committee, even though they don't have any documents to prove it," Vijay Kumar, one of the protestors told India.com.
Another protestor, Kuldeep Kumar said, "If we are not allowed to set up the idol in the temple, we will convert to Islam. This holds for at least 100 families of the village, who were not let into the temple. If the district administration does not intervene, we will convert to Islam."
Rajkumar, another protestor said that they all were Hindus and that it is better to convert if they are not allowed to install the idol of 'Maa Kali', according to News18.
The people who denied permission said that they were part of the temple board but had no documents to prove it. Further, they also parked their cars and trucks in the temple premises so that it would be difficult for the installation of the idol.
Additional District Magistrate (Enforcement) Ram Chandra told News18, "Protesters have alleged that they wanted to place an idol in the village temple and they were stopped by other locals. We will investigate the matter. I don't know about the religious conversion demand, the matter will be resolved."