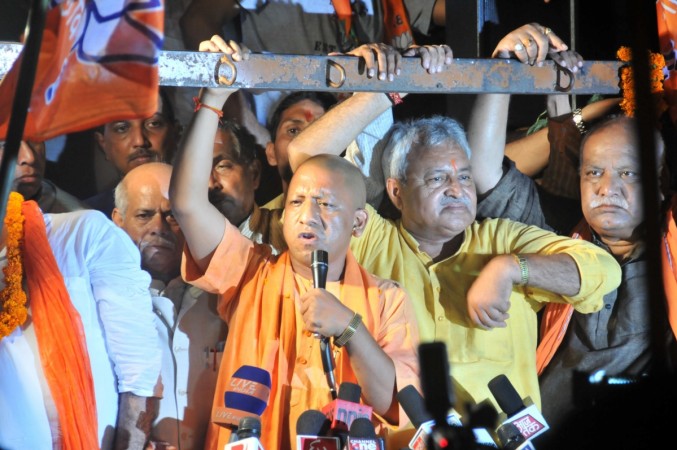 Uttar Pradesh Chief Minister Yogi Adityanath's decision to ban illegal and mechanised slaughter houses in the state invited severe backlash from sections of society as well as political parties. Many claimed the BJP-led government's decision was meant to target a particular community in the state.
Also Read: UP meat sellers' strike: Crackdown on illegal, mechanised abattoirs affects livelihood of over 25 lakh people
However, it appears that the state government has actually implemented an order that was issued by the National Green Tribunal (NGT) in 2015. The Tribunal had banned all illegal slaughterhouses in the state and asked the state pollution control board and other local authorities to monitor meat shops.
But Adityanath has ordered a crackdown on not just the illegal abattoirs but also the mechanised ones. The confusion remains as to whether the ban includes legal mechanised abattoirs or only the illegal mechanised abattoirs. If the ban includes legal mechanised abattoirs, then the Adityanath-led government would not be able to stand their ground in court in case meat sellers and traders decide to take legal action against his order. The decision to ban mechanised slaughter houses in the state could well be contradictory to the policy of the Central Government, which has granted 'industry' status to them.
CM Adityanath had previously said legal slaughterhouses would not be touched and the order was against those operating without a license. "The government will not touch those (abattoirs) which are operating as per the provisions of law and have a valid licence. But, those which are violating the orders of the NGT and playing with the health of the public would not be spared," the chief minister had said.
The NGT had said in 2015 that abattoirs operating without the permission of the authorities concerned, especially the Uttar Pradesh Pollution Control Board (UPPCB), and State Level Environment Impact Assessment Authority (SEIAA) will not be allowed to function. The Tribunal also asked the Central Ground Water Authority (CGWA) to ensure abattoirs do not illegally extract water in some districts of the state, which is the highest producer of meat in the country with a 19.1 percent share.
Environmental Threats
Operation of illegal abattoirs also poses environmental threats. Several cities in the state are meat production hubs and house illegal abattoirs operating and flouting environmental norms with impunity. The Central Pollution Control Board (CPCB), in a report submitted to the NGT in 2016, had stated that around 126 illegal slaughterhouses operate in the state, of which only 27 of them have effluent treatment plants.
Most illegal abattoirs discharge effluent, laced with animal waste, into open drains. The discharges seep into the groundwater and course through to the tributaries of Ganga and Yamuna resulting in major water pollution. Also, the furnaces that are used for extracting animal bone fat release toxic gases into the atmosphere thereby violating the Air (Prevention and Control of Pollution) Act 1981.