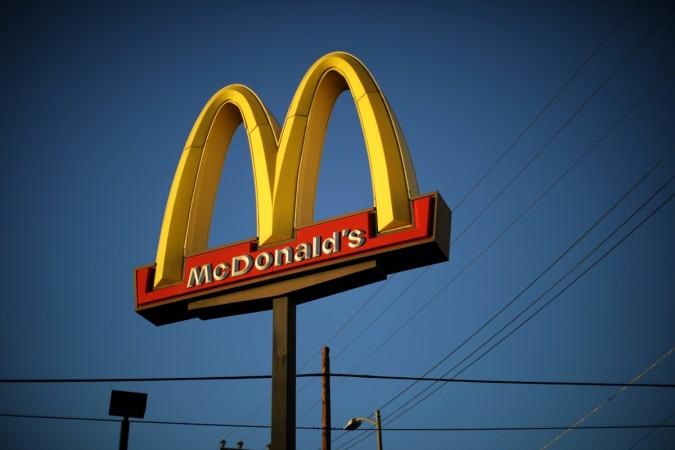 A vicious brawl broke out between a young lady and a McDonald's staffer over an argument involving free soda. Although the attack between the three women was caught on camera, the exact location of the McDonald's outlet is still not ascertained.
It all started when a young lady allegedly tried to sneak out soda from the fountain machine in a water cup. Immediately, two McDonald's staffers had rushed in to stop her, but things got out of hand after the lady threw a milkshake and the tray on their face.
The young lady was smashed and punched down on the ground several times by the staff. The video shows the customer provoking the staff by screaming "fight me." When another staff tried to intervene, she was also pulled into the fight.
According to Fox News, a Nevada resident, who filmed the fight, clarified that the brawl broke out when the customer asked for a water cup, but instead, tried to fill it with soda. The staffers turned off the soda machine to stop the customer from sneaking out. Enraged, the McDonald's employee charged towards the customer and threw her on a table.
According to TMZ, the brawl video has caught the attention of the McDonald's corporate team as they are currently looking into the matter. "We do not condone the behaviour depicted in this video," the representatives of the global fast-food chain told TMZ.
In a similar incident that took place last week, a young waitress slammed a man to the ground for groping her back. The incident, which was caught on camera, went viral across social media.
Watch the video here: