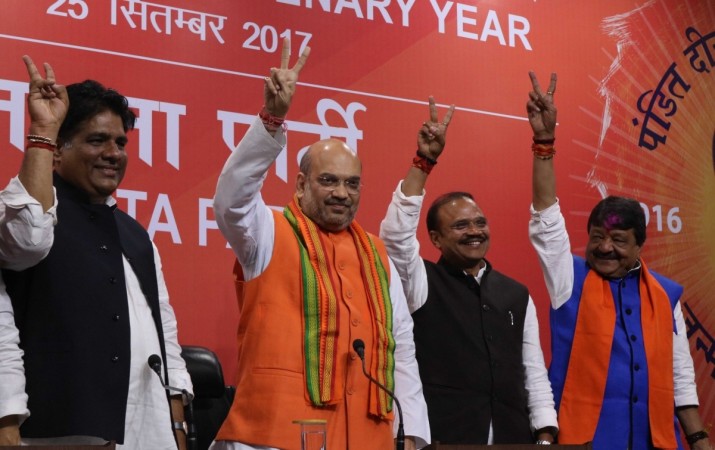 Unveiling its manifesto for the MCD polls, the BJP on Sunday promised social security for the unorganised sector, ownership rights for autorickshaw drivers, and more modern schools among other promises.
In the manifesto, the Bhartiya Janata Party (BJP) announced it would give relief to the street vendors and small traders and others from the unorganised sector by providing them with a 'social security card', enabling them to avail insurance, education, and health facilities through it.
The scheme, it said, will include autorickshaw drivers, daily-wage labourers, factory workers, domestic helps, and other weaker sections of society.
"This election will decide the course of things for Delhi, it will decide whether next 5 years will be years of administrative deceit and anarchy or of development as visualised by Prime Minister Narender Modi," Delhi BJP President Manoj Tiwari said in a statement.
Focussing on the rickshaw-drivers (auto and otherwise) of Delhi, the manifesto promised to devise a scheme to get ownership rights to the autorickshaw drivers.
It also promised to simplify rules for a bank loan and registration process to make purchase of 'battery-driven' rickshaws more accessible to the drivers.
The party also promised to increase the number of 'Model schools' in the city and vowed to bring government schools upto the level of public and private schools. Every schools will be installed with a water-purifier and CCTV camera, it also said.
On the health front, the party provisioned for a 'permanent health card' for inhabitants to avail medical facilities at the hospitals.
Complete eradication of whooping cough, tetanus, diptheria, and measles through vaccination was also assured.