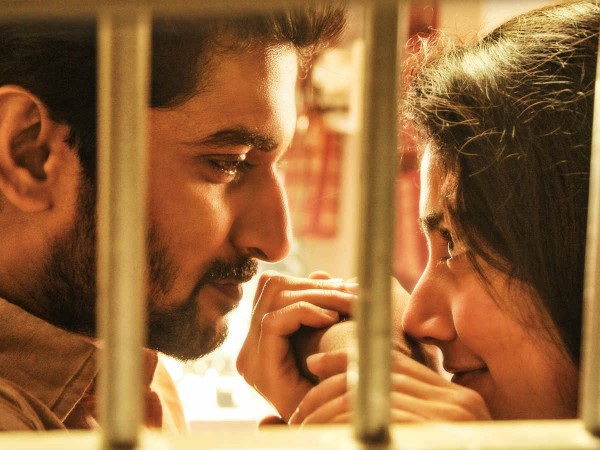 MCA aka Middle Class Abbayi registered a brilliant collection at the worldwide box office on the first day and became the biggest opener for actor Nani, beating the records of his previous releases.
MCA created a lot of buzz before its release with its well-planned promotions. Actor Nani and producer Dil Raju have delivered two and five hit movies this year respectively and they have left no stone unturned to make this film a hat-trick (for Nani) and double hat-trick (for Dil Raju).
The Nani starrer was premiered in over 150 screens across North America on Wednesday and garnered wonderful response everywhere. MCA collected $297,429 at the US box office in the preview shows. The movie shattered all the records of his previous films in the country.
Amidst huge hype, MCA was released in nearly 950 screens around the world on December 21. With decent advance booking, the movie opened to fantastic response everywhere. The film registered an average of 70 percent occupancy on its first day and some cinema halls witnessed packed houses.
The makers are yet to reveal its opening day collection. If we are to go early estimates, MCA has collected approximately Rs 11.26 crore gross in the Telugu states, Rs 1.50 crore gross in other parts of India and Rs 2.45 crore gross in the overseas market.
MCA is estimated to have collected a total of Rs 15.21 crore gross at the worldwide box office on the first day. The movie has shattered the records of Nani's Nenu Local and Ninnu Kori, which raked in Rs 9.70 crore gross and 10.60 crore gross, respectively at the global box office on their opening days. It has also become one of the biggest opener Telugu movies of 2017.
Its global theatrical rights were sold for Rs 30 crore and it earned Rs 9.34 crore for its distributors. Here are the area-wise earnings of the movie. These are estimated numbers and they may not match with the actual figures. All the numbers are in crore rupees.
| | |
| --- | --- |
| Area | Earnings |
| Nizam | 3.05 |
| Ceeded | 1.13 |
| Vizag | 0.93 |
| G East | 0.57 |
| G West | 0.45 |
| Nellore | 0.25 |
| Guntur | 0.69 |
| Krishna | 0.47 |
| AP/TG | 7.54 |
| Rest of India | 0.65 |
| Overseas | 1.15 |
| Global Total | 15.21 |