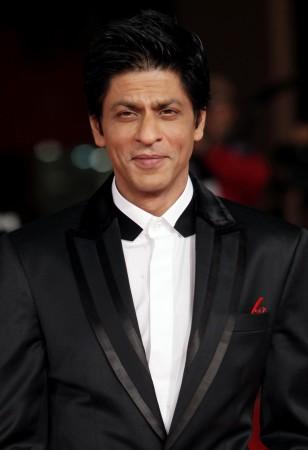 The Mumbai Cricket Association (MCA), following Wednesday's alleged scuffle, has banned Bollywood actor Shah Rukh Khan from entering the Wankhede stadium for five years.
MCA president and union Minister Vilasrao Deshmukh announced the ban on Shahrukh Khan in a press conference in Mumbai saying "the rules apply to all - no one is above them."
"If someone violates the rules then action will be taken against them. It does not depend who the person is. It's a message to everyone whosoever he or she may be that stern action will be taken if there is any misbehavior," Deskhmukh said.
On Wednesday night, MCA officials stopped Khan from entering the stadium after the Kolkata Night Riders-Mumbai Indians match. The actor was allegedly drunk and when he was stopped from entering the cricket ground he started manhandling the officials.
The alleged fight began at the gates of the stadium after Khan's team the Kolkata Knight Riders defeated Mumbai Indians in an IPL match. Khan, along with his team, wanted to celebrate but they were not allowed to do so and what aggravated Khan was that the security officials switched off the flood lights.
The MCA chief during the press conference said that Shah Rukh's behavior was not proper and against the rules.
However, Khan rejected all allegations against him of manhandling the stadium officials and asked for an apology from the officials.
"They should apologise to me," Shah Rukh told reporters Thursday.
MCA president said that after the fight the actor has shown no regret for his action and behavior, and later he justified his alleged actions. The decision of banning Khan was taken at MCA's board meeting which was held in Mumbai, Friday morning.
According to Shah Rukh, the stadium staff's behavior was high-handed and they also behaved badly with his daughter and other kids including little girls.
But MCA said that they have received no complaints from anyone on SRK's kids being manhandled.
When Deshmukh was asked whether BCCI can change their decision, he replied: "The decision was taken to protect the dignity of our association. BCCI is our parent body and we have written to them informing what had happened Wednesday night. We have no control over BCCI's decision, but we are also an independent body with the Wankhede being our property."
Even IPL chairman Rajiv Shukla said that BCCI will take the final decision.
"State bodies can only recommend but a final decision has to be taken by the BCCI. When the matter comes to BCCI, the Board will decide whether to impose ban or not," Shukla told reporters in New Delhi.