It seems boxing legend Floyd Mayweather has put an end to growing speculations about him taking on Ultimate Fighting Championships (UFC) star Conor McGregor in the octagon.
The 41-year-old American pugilist, much to the disappointment of boxing and Mixed Martial Arts (MMA) fans, confirmed during his trip to Manila that he is not even thinking of making a return to the ring or foraying into the octagon.
Notably, the undefeated boxing legend (50-0) had comeback from retirement twice in his career, including the return for taking on Conor McGregor in the much-publicized superfight last year.
Mayweather's Manilla visit also sparked rumours of negotiations with legendary boxer Manny Pacquiao for a boxing match but the Michigan-based boxer was quick to offer clarity.
"I'm an old man now so you know, there's no more fighting for Floyd Mayweather. I'm not thinking about fighting right now," Mayweather told ABS-CBN.
"As of right now, I'm touring around the world, doing different things, embracing my fans, getting love from all around the world, right now I'm just travelling."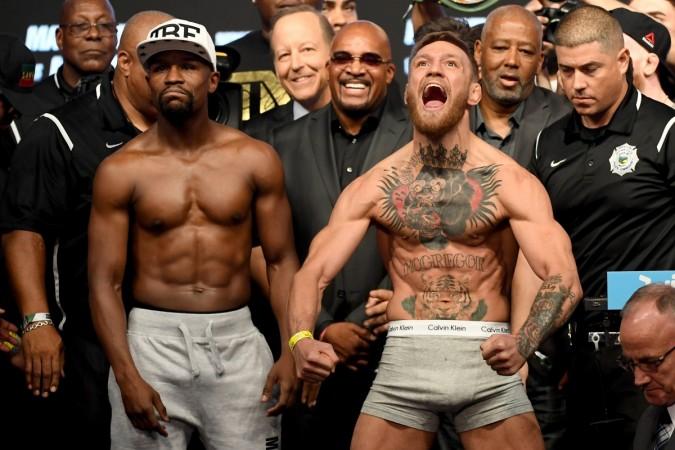 The boxer's long-time bodyguard, Greg La Rosa, had recently added fuel to speculations when he spoke in favor of Mayweather's return.
"I think he might do it. I think he might come back. (You) never know. I don't know who it would be against, because that stuff would be all behind the scenes, a little out of my reach. But I think he might do it," La Rosa had said, according to MMAJunkie Radio.
Mayweather's admission comes as a shock as he himself had spoken about the possibility of taking on McGregor in the octagon. The former five-weight world champion even suggested he would take the help of UFC star Tyron Woodley in order to prepare for the possible fight.
McGregor was beaten in the Superfight last year at the T-Mobile Arena, Nevada in Las Vegas. The Dubliner though impressed quite a few with his resolve that saw him survive nine full rounds in the 12-round match.