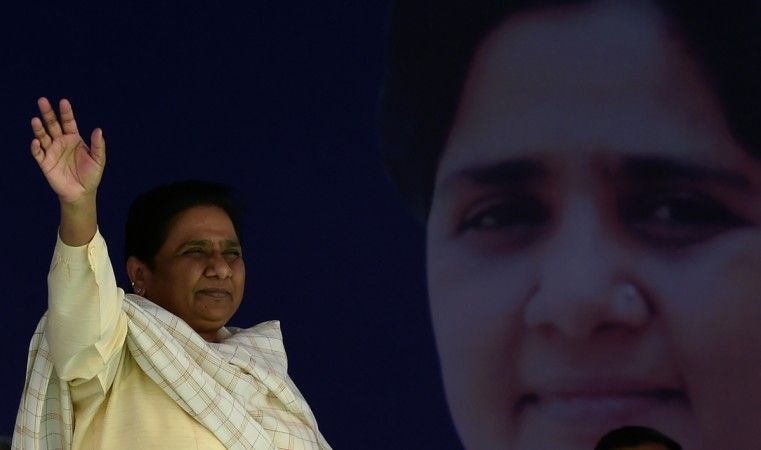 Ahead of the last and final phase of the Lok Sabha 2019 elections, politicians continue to mud-sling each other.
Bahujan Samaj Party supremo Mayawati took a potshot at Narendra Modi after the Prime Minister accused her of "shedding crocodile tears" over the Alwar gang-rape. The BSP chief stated that women legislators in the Bharatiya Janata Party fear that if PM Modi meets their husbands, they will leave their wives as PM Modi did.
Addressing a press conference, Mayawati said, "In BJP, married women leaders get scared when they see their husbands around PM Modi. They fear that this Modi will separate them from their husbands." Mayawati said that Modi could not be expected to respect others sisters and wives when he had left his own wife for political gains.
This is the first time that any political leader has criticised the Prime Minister's personal life.
Accusing Modi of playing politics over the Alwar rape case, Mayawati slammed the Prime Minister for showing sympathy for Dalits and said that his words rang hollow. "If Modi had genuinely been a backward caste person, he would not have objected to bungalows owned by Dalit and OBC people. He changes his caste every day for electoral gains," she added.
Mayawati said that Modi had tried to break the Samajwadi Party (SP)-BSP alliance and would earlier address her as 'behenji' but when he realised that the alliance would not break, he has started addressing her as 'bua'.
"The 'sanskari' people in the country address me as 'behenji'. Even my parents call 'behenji' and so does Akhilesh Yadav," she stated.
Earlier on Sunday, May 12, Prime Minister Modi asked why BSP supremo Mayawati did not withdraw support to the ruling Congress in Rajasthan after a Dalit woman was gang-raped in front of her husband in Alwar on April 26. Addressing an election rally in Uttar Pradesh's Kushinagar, PM Modi said: "A Dalit girl was gang-raped in Rajasthan which is being ruled by the 'naamdar' (Congress) with the support of BSP. Both the parties are trying to suppress the matter. The daughters of this state are asking 'behenji' why hasn't she taken back her support to the Congress after the incident."
Meanwhile, Mayawati appealed to people to vote for the alliance in the final phase of elections. Uttar Pradesh will go to polls in the sixth phase on May 19. Results will be declared on May 23.