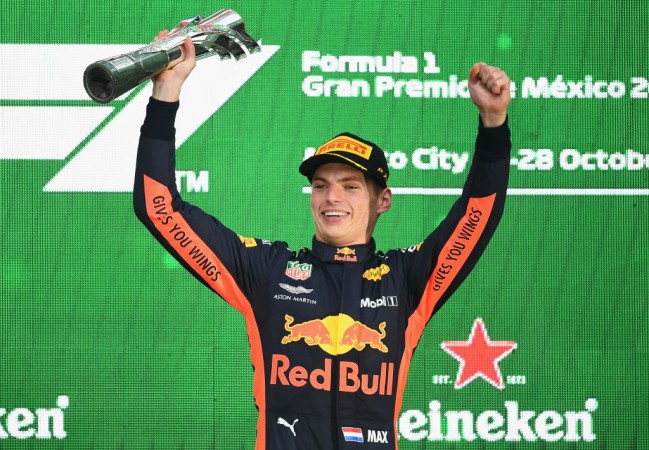 Lewis Hamilton, the 33-year-old British racer sealed his fifth Formula One world championship at Mexico with a fourth-place finish last Sunday while the race winner Max Verstappen thinks Hamilton's car has given the Brit a lot of advantage over the rivals.
When asked about what makes Hamilton so strong throughout the 2018 Formula One season, the 21-year-old Red Bull driver said "his car," reports Swiss publication Blick. He immediately followed up his words by saying "Of course he is extremely good. But even Vettel can win in such a car, Ricciardo can also win in such a car - and I can win in such a car."
Mercedes AMG F1 W09 EQ Power+, the car of Lewis Hamilton and his teammate Valtteri Bottas, was unstoppable in the season. The car was reliable for most of the season and that has definitely helped Hamilton secure his fifth world championship, in addition to his obvious driving talent.
While Hamilton has already sealed the fifth championship and is now targeting Michael Schumacher's seven titles and beyond, Max is yet to make a mark despite four years in the top flight of motorsport.
However, the Dutchman is determined to make a difference and has set 2027 as the deadline to complete four world titles. He wanted to be a quadruple world champion by the time he reaches 30.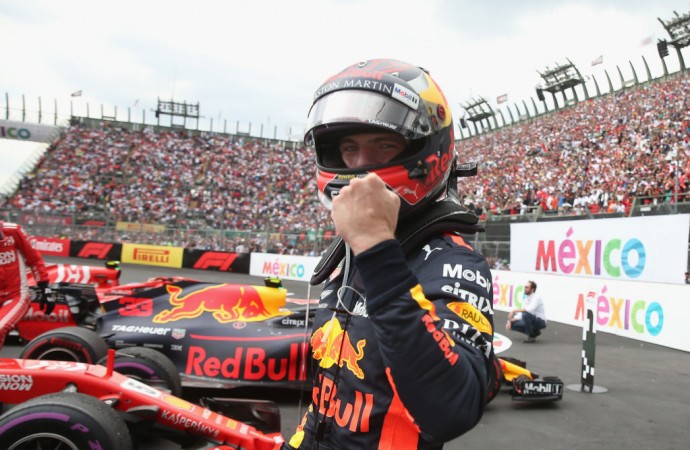 Red Bull will be switching to Honda engines from Renault starting from 2019 season and the performance of his car with the new engine will be crucial for Max to establish himself against Hamilton and Sebastien Vettel duo. He hopes the new engine regulations from 2021, will make Red Bull again become a serious title candidate against Mercedes and Ferrari.