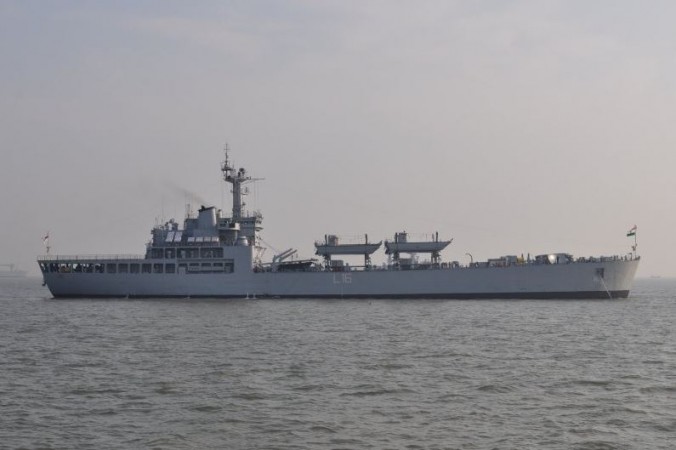 In show of support to Mauritius, India has sent one of its naval vessels to the island nation to assist it in patrolling duties as part of its commitment to promote maritime security in Indian Ocean Region.
INS Shardul an amphibious ship of the Indian Navy arrived at Port Louis for a three day visit. The ship belonging to the Indian Navy will be carrying out surveillance in the Mauritius EEZ with Mauritius National Coast Guard (NCG) personnel, who will be onboard.
The naval ship arrived there to "ensure a secure and stable regional maritime environment for unhindered economic development in the region." This is part of Indian Navy's vision of SAGAR – Security and Growth for All in the Region, the statement noted.
This follows INS Shardul's month long deployment in the Southern Indian Ocean.
The ship will be helping in giving logistics and medical support to the outer islands of Agalega and St Brandon.
Additionally, Indian Navy will call on senior government and military authorities of Mauritius. They will also train and provide technical cooperation with NCG. It will also include activities that will help to strengthen ties and mutual understanding between the two forces, inclusive of sporting and cultural interactions.
Indian Navy deploys its ship bi-annually assisting Mauritius in patrolling the vast EEZ. The government statement made it clear that this assistance was based on the request by the Mauritian government.
In September, INS Trikand made the port call, followed by several ships of the Western Fleet.
The two sides maintain high-level contact and Mauritius hosts eight Indian-controlled coastal surveillance radar stations, which was part of an agreement signed during Prime Minister Modi's 2015 visit to the Island nation.