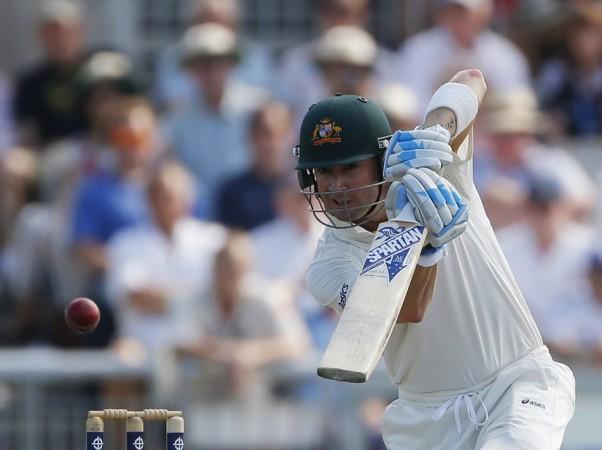 Michael Clarke is confident there is no corruption in the Australia team and none of the players are engaged in spot-fixing because of Cricket Australia's (CA) education policies for the players.
The CA has been informed by the International Cricket Council (ICC) that it is not investigating any matches over fixing concerns, in which the Australian cricket team was involved.
Clarke feels there is no room for corruption in the Australian team, and is happy that young cricketers are making right decisions even from the first-class system and know what is right for them and what isn't.
"I'm extremely confident about the players that I've played with. For this Australian team they all know very clearly that there is no room for corruption in our team," the Australian skipper said.
"A big part of our job is to uphold the integrity of our sport and I think we do that well. These days you get educated from a very young age. Once you come into the first-class system, even on a rookie contract, so for some guys it starts at 16 years of age.
"I think the educational process that Australian cricketers go through is extremely thorough - we know the differences between right and wrong and what is accepted and what isn't. I'm very happy, satisfied and confident the Australian players are making the right decisions," he added.
In a testimony to ICC's Anti-Corruption and Security Unit, former New Zealand batsman Lou Vincent's wife Elly Riley has reportedly accused former Black Caps all-rounder Chris Cairns for involving her husband in match-fixing in the English County Cricket and in the Indian Cricket League (ICL).
Clarke said he did not want to comment on the Cairns case but stressed that it is disappointing to hear such news. He also added that fans and supporters should not be sceptical about every player and sport because of these fixing scandals.
"Everybody involved in the game is disappointed that things like this happen," Clarke said. "[But] I don't think we should be tarring all the players with the same brush as well. What we've seen of late it's a minority that we're dealing with in these type of issues. I'd be disappointed if the supporters and the fans of cricket think that this is happening a lot more than it is."
Aussie pacer Ryan Harris believes the ICC is doing a good job in removing corruption from cricket but insists these fixing scandals have damaged the credibility of the game.
"That's something that as players we take personally, because every time we go out as an Australian cricket, and I know a lot of other teams do as well, they go out to win.
"Unfortunately there's been a couple of instances that have damaged our game, and I know the ICC are doing a very good job and so are Cricket Australia to try to stamp that out," Harris said.