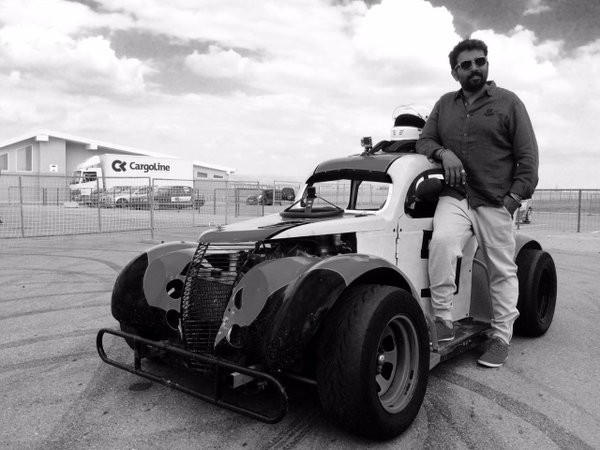 Ravi Verma is under severe criticism for throwing safety measures to wind after the deaths of budding actors Uday and Anil Raghav. He is also being accused of having taken money for providing the safety measures to shoot the climax of the movie, but failing to live up to his promise.
Ravi Verma is said to have been paid Rs 3 lakh for hiring boats and other necessary equipment for the safety of people who perform stunt sequences, Bangalore Mirror reported. But he apparently did not implement any safety measures before shooting the scene. A close friend of producers Sundar Gowda and Duniya Vijay revealed to the publication that the producer had told the stunt choreographer to take adequate safety measures and paid the said amount.
"Director Nagashekar had planned this scene and when the shoot was about to begin, all knew it will be shot near the shores. The plan was to make the helicopter hover around 20ft away from the shore at a height of maximum of 50 to 60 ft and finish the shoot," Bangalore Mirror quoted the source as saying. Three boats were to be kept ready with life-saving personnel, and plans were made to hold the stuntmen with ropes while they were jumping.
However, Ravi Verma allegedly did not execute this plan and ignored the safety measures. In fact, the boat seen in the clip belonged to the lake authority and Ravi Verma did not hire it, says the report.
Also Anil and Uday were not willing to do the sequence as they were not good swimmers. Yet they were asked to do the sequence without life jackets. This negligence caused the deaths of Uday and Anil.
Anil Raghav and Uday drowned while performing an action sequence at Thippagondanahalli Reservoir, 35 km west of Bengaluru. Duniya Vijay, Anil Raghav and Uday, were part of the sequence in which the three jumped into the lake, which is estimated to be between 30 and 60 feet deep, from the helicopter from a height of about 100 feet.
While Duniya Vijay came out of the water, the two others went missing. The boat failed to start at the crucial moment and the actors drowned even as the media was recording the incident on camera.
Meanwhile, Ravi Verma, director Nagashekhar and Sundar Gowda have been temporarily banned from working in films.