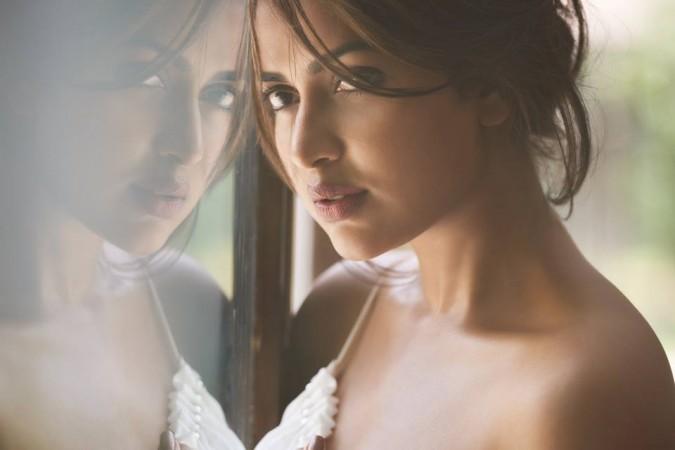 Amala Paul, who is making her debut in Kannada, has mourned the deaths of two budding Kannada actors, who lost their lives recently after drowning in a lake while shooting for forthcoming movie Masti Gudi. The actress has shared screen presence with them in her upcoming flick Hebbuli, which stars Sudeep in the lead role.
On her Twitter account, Amala Paul wrote, "Shared screen space with Anil recently in Hebbuli, shame to see such a passionate and warm soul is no more because of sheer negligence. RIP! [sic]" She called it "act of stupidity" by the Masti Gudi team for not taking safety measures before filming the dangerous sequence.
She posted, "Apalled to see such enormous act of stupidity on so many levels by 'Masti Gudi' team. Sad for the loss of Anil & Uday's family. [sic]"
Budding actor Anil Raghav and Uday, who play villains in Masti Gudi, drowned in Thippagondanahalli Reservoir, 35 km west of Bangalore, on Monday, November 7. Although they were not good swimmers, the makers decided to shoot the sequence without taking safety issues towards their lives into the consideration.
Finally, when they jumped into the lake, the motor boat failed to start at the crucial moment and only one coracle placed on standby. While Vijay was rescued the others went missing.
Meanwhile, many celebrities, cutting across language barriers, have criticised the makers over the incident. Below, we bring you a few Twitter comments posted by them:
Tamil Actor Suriya: Suriya Sivakumar: Deeply saddened!! At the age of VFX this is unfortunate!! High time,safety of the crew is taken seriously!My condolences to family members!
Aishwaryaa.R.Dhanush (Rajinikanth's daughter and Dhanush's wife): Deeply saddened by the tragic passing away of the 2 stuntmen in karnataka. Unable to comprehend the unforgivable carelessness.#RIPAnilNUday
Rishi Kapoor: RIP.Two stuntmen drown whilst filming a stunt from a chopper in a Kannada film. When VFX facilities available,then why endanger human lives?