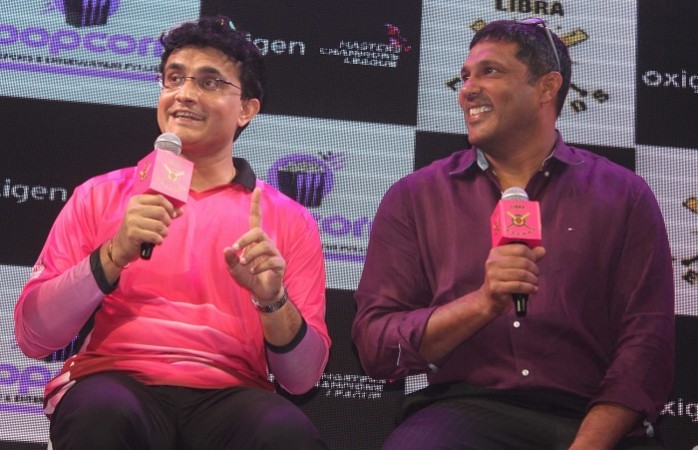 Masters Champions League (MCL) T20 2016 will kick-start on 28 January, Thursday, when Sourav Ganguly-led Libra Legends will face Virender Sehwag's Gemini Arabians in the opening game at the Dubai International Cricket Stadium.
Fans of Sourav Ganguly and Libra Legends were a little disappointed after there they heard rumours of the former India skipper having pulled out of the T20 tournament due to an injury.
If this piece of news was true, then it would have been a major blow to the franchise as they already have lost Shaun Tait, who is a part of the current Australia squad. Simon Katich has been named as his replacement.
Journalist Vikrant Gupta had tweeted on Monday that Ganguly has pulled out of Masters Champions League.
"I don't know about his situation right now. I haven't spoken to Libra. I heard something about him having injuries, but he is coming tomorrow," MCL chairman Zafar Shah told reporters on Tuesday.
"As far as I know, he is definitely coming here and he will be here for the opening match."
Another Libra Legends hotshot Jacques Kallis was also in the list of late arrival. Kallis was recently a part of the Big Bash League where he played a crucial role for Sydney Thunder, who were crowned champions. Kallis earned the highest bid during the MCL auction and will also be an important member of the Legends franchise.
"Kallis' team Sydney Thunders won the Big Bash League on Sunday so I don't think he will be here so soon after all that celebrations," Libra Legends recruit Brad Hogg told reporters on Tuesday.
"I think he is landing today and I will be grabbing him and make sure he is there with us for a cruise we have planned tonight. He is now coach of Kolkata Knight Riders, so I have to do a bit of sucking up to him."