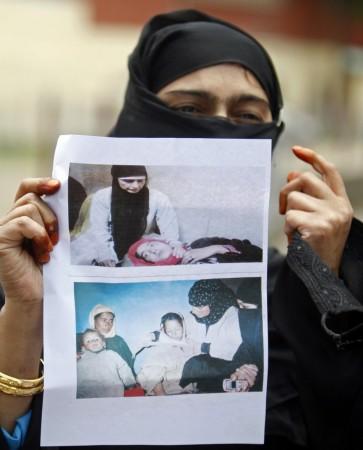 The State Human Rights Commission has called for a fresh probe into a decade-old alleged mass rape incident in two villages in Jammu and Kashmir. The government has been asked by the SHRC to set up a special team to re-investigate claims that as many as 31 Kashmiri women were raped by Indian Army soldiers in 1991.
According to a media report, the women, who were from the villages of Kunan and Poshpora in the northern Kupwara district, said they had been gang-raped by soldiers on the nights of Feb. 23 and 24, 1991. The Indian Army denied all charges. However, the incident sparked mass protests across the state and a high-level team from the Press Council of India visited the villages in June 1991.
The team concluded that the incident was a "well-concocted bundle of fabricated lies" and "a massive hoax orchestrated by militant groups and their sympathizers and mentors in Kashmir and abroad".
Calls for a fresh probe have come about after a recent announcement by J&K Chief Minister Omar Abdullah that "tough emergency laws imposed in Indian Kashmir in 1990 that allow security forces to act with near-impunity would be partially withdrawn".
Meanwhile, the SHRC has been working to record statements from the alleged victims and has also asked the state government for a senior superintendent of police to lead the new team. Furthermore, the SHRC has also asked that the prosecutor in charge of the original case be charged himself, for closing the case on grounds that the perpetrators were "untraceable".
Finally, the SHRC has recommended that the state government pay compensation to each of the alleged victims.