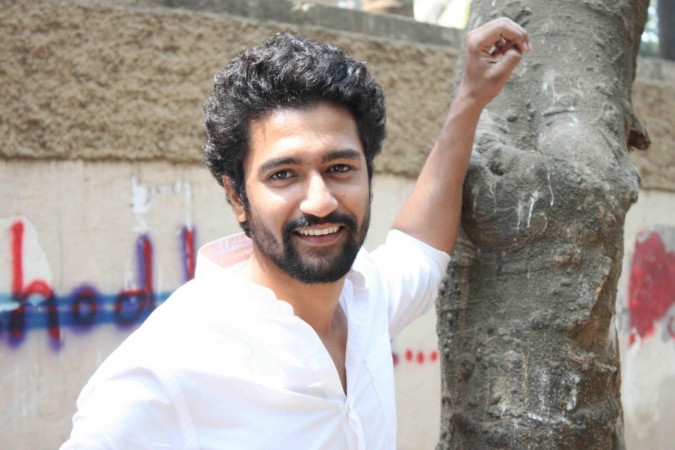 Vicky Kaushal and Richa Chadha, who worked in Masaan, are teaming up again, but not for a movie. The Masaan co-stars are shooting for a video and have collaborated with AIB for the same.
Vicky and Richa have been spotted shooting for the AIB video. The Masaan actors can be seen reprising 70s look in the images that have surfaced online. Vicky and Richa are also seen dancing in the 70s style in the photos. According to reports, the actors will recreate different eras of Bollywood in the video made by AIB, the group known for their comedy content and parodies.
AIB's Tanmay Bhat is directing the video. The Masaan actors will be seen grooving to some memorable tunes of Bollywood from over the years. There are in total six songs in the video and Richa-Vicky will be seen recreating six different eras.
"Richa and Vicky has rehearsed for this video extensively. Audience will get to see a whole new side to them. They're doing some amazing choreography, lip syncing to revived Bollywood numbers from the 70s till now," a source from the sets revealed.
The actors also confirmed the news and shared their excitement on working on something different. This will be the first time Richa and Vicky have come together to shoot for a music video, which is gaining popularities in recent times.
"I am excited to be working with AIB. Its fun to try something new which I haven't done before," Richa said.
"Its almost like my dream come true when Tanmay approached me for this. The costumes, dance etc I have grown up seeing all of it and now being a part of it makes be really happy," Vicky said.