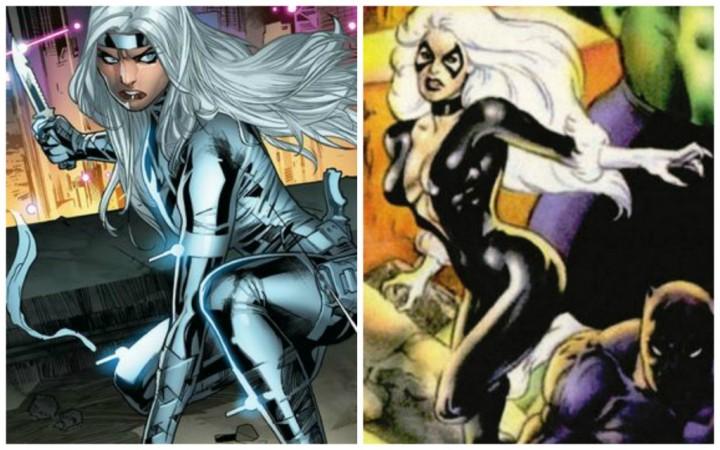 Spider-Man spin-off movie Silver Sable and Black Cat will be directed by The Secret Life of Bees helmer Gina Prince-Bythewood and produced by Sony Pictures.
Also read: Here's how Tom Hardy will look as Venom; a new fan art reveals [PHOTO]
With a script from comics and movie writer Chris Yost (who also worked on forthcoming Marvel movie Thor: Ragnarok) and Lisa Joy (co-creator of HBO's Westworld), Marvel's Silver and Black will reportedly begin production this fall.
Who are Black Cat and Silver Sable?
Black Cat aka Felicia Hardy is the daughter of world's renowned cat burglar, who first appeared The Amazing Spider-Man #194 (July 1979). She is a less villainous version of Catwoman with "probability field manipulation" powers and she developed a love-hate relationship with Spider-Man. Felicity Jones briefly played her in Amazing Spider-Man 2.
Silver Sable is the lesser-known of the two. She is a mercenary, hunter of war criminals from the Eastern European country Symkaria and also the CEO of Silver Sable International. Her real name is – Silver Sablinova. Her relationship to Spider-Man is similar to Black Cat's, including the obligatory flirting.
This is not the first Spider-Man spin-off Sony has announced. The studio is also developing Venom movie which has already nabbed Tom Hardy in the lead role and will be directed by Ruben Fleischer. The movie is slated for release on October 5, 2018.
A news website named The Splash Report claimed that they have got the exclusive plot details of the Silver and Black from their source. The leaked plot detail is given below.
"Here are some details about the story: Seven years after Mendel Stromm (a.k.a. Robot Master) and his two henchmen (The Scorpion and The Tarantula) killed her father, Silver Sable is hired by the government to find Felicia Hardy. The Black Cat, a master hacker and thief, has apparently stolen valuable secret information. She's hiding in the lawless and dangerous triple frontier area between Paraguay, Argentina and Brazil.

Once there, Sable ask her old contact Dmitri Smerdyakov (a.k.a. The Chameleon) to locate her. But it seems, the government are not the only ones looking for the Black Cat. It seems Felicia had made a deal Stromm to save her father from a Russian prison and she's been genetically enhanced. Now, the mad scientist wants his prized experiment back because his financier (cough Norman Osborn cough) wants a return on his investment.

There's no appearance or mention of Peter Parker or Spider-Man.

Also in the story: Dominic Fortune, Jessica Drew (Spider-Woman), Roxxon Oil, Sergei Kravinoff (Kraven the Hunter), Lonnie Lincoln (Tombstone) and Charles Standish."
There is no release date revealed yet.