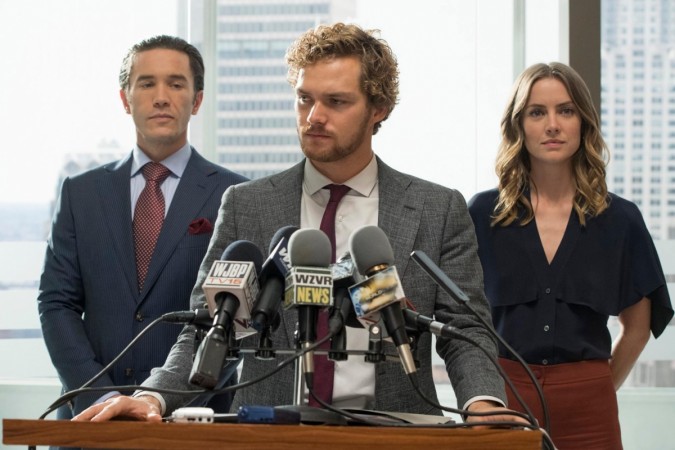 Netflix is set to release its first Marvel series of the year on March 17, Iron Fist. Following the huge success of Luke Cage, Jessica Jones, the superhero show starring Game of Thrones-fame Finn Jones is ready to arrive on the streaming site.
Also read: Marvel's Iron Fist review round-up: Critics slam superhero series for slow start, call it 'laughably bad'
Ever since Marvel's Daredevil debuted on the platform, Marvel and Netflix are combining their efforts to treat fans to some amazing superhero series.
Netflix's Iron Fist, however, has not earned rave critic reviews. Variety wrote, "It takes forever for anything to happen on Iron Fist, and as it stumbles along, the uninspired production design, unexceptional cinematography, and painful dialogue fail to distract the viewer from the overall lack of depth, detail, or momentum."
Iron Fist follows a Buddhist monk, Danny Rand, who returns to New York after 15 years. He was presumed dead in a plane crash that killed in which a young Danny also lost both his parents.
After being missing for years, he seeks to reclaim his past and fulfill his destiny. He wants to take hold of his empire, Rand Enterprises
He starts fighting the criminal elements corrupting New York City with his incredible kung-fu mastery (which he learned from in the mystical land of the Himalayas) and ability to summon the awesome power of the fiery Iron Fist.
Marvel's Iron Fist star cast features Finn Jones as Danny Rand aka Iron Fist, Jessica Henwick as Colleen Wing, David Wenham as Harold Meachum, Jessica Stroup as Joy Meachum, and Tom Pelphrey as Ward Meachum. Jessica Jones star Carrie-Anne Moss will be seen as lawyer Jeri Hogarth.
Danny Rand aka Iron Fist will also feature in Marvel's The Defenders: An eight-episode Netflix original series which will see an ensemble of other Marvel superheroes including Daredevil (Charlie Cox), Jessica Jones (Krysten Ritter) and Luke Cage (Mike Colter).
Iron Fist will be available on Netflix from March 17, 2017.