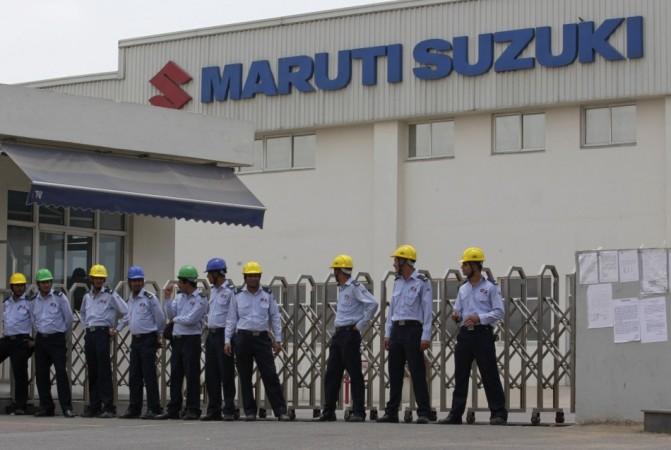 Manesar Maruti Suzuki India chairman RC Bhargava said that sacked employees of the leading car maker may try to instigate other workers in the company to either support their cause or completely boycott work in the Manesar facility, which reopened on Tuesday following a month's shutdown due to clashes that broke out between the workers and management in July.
In an interview with CNBC-TV 18 on Monday, Bhargava said, "We did expect and we do expect workers who have been discharged from the company to carry out protests. We do expect that these people will try and influence the other workers either not to work or to support them. We have to deal with that."
Bhargava's concerns of a possible labour unrest in the facility were reflected in the company's move to deploy as many as 1,500 policemen to guard the premises. Management officials were also given police protection against any possible security threats, Press Trust of India said.
Earlier, Maruti had dismissed 500 regular employees involved in the Manesar plant violence. The company also planned to terminate the services of 500 contract workers over their alleged involvement in the clashes that began July 18. Out of the 1528 permanent employees, only 300 workers were directed to resume work at the facility. Prior to the shutdown, the workforce at the plant stood at 3,300.
Bhargava made it clear that the company would not be surprised if the suspended employees sought legal action as the workers' trade union was fully supportive of the employees involved in the violent clashes.
When asked about the company's decision to screen the contract workers before being regularized on the job, he said the company would have regularized its contractual workers had the incident not happened.
He added that this was not the first time the company got rid of people for causing trouble. Earlier in June, company management at the Manesar plant sacked 11 protesters alleged to be "ring leaders" of a major strike, which cost Maruti a production loss of around ₹1 billion in less than a week's time.
Labour unrest in the Manesar facility is not uncommon, with three such incidents said to have happened in the past decade. Besides there being disparities between employees and management, permanent and contractual employees have long fought over differences in wages and work conditions. Such violent agitations have drawn a bearish stance in the Indian car market, with the Manesar factory accounting for one-third of Maruti's production capacity, besides being the only plant that manufactures popular car brand Swift.