Maruti Suzuki, the country's largest car maker, opened the doors of its new Nexa premium dealerships to the Indian car buyers with the launch of its premium crossover S-Cross in July 2015. The company later added its premium hatchback Baleno to the Nexa lineup.
Now, when we discuss anything about Maruti's next offering, we often end up wondering whether it will be sold through Nexa or regular dealers. Nexa -- a destination for Maruti's premium offerings -- marks the company's transformation from being a budget car maker to the premium market. Although the current lineup Maruti Nexa is limited to two-S-Cross and Baleno, the rumours floating on the web suggest that the Nexa could soon be getting two more offerings: Ignis and Updated Ciaz.
Lending credence to this discussion, a new ET Auto report reveals that Maruti Ciaz sedan and Ignis crossover will be sold through Nexa in India. We had reported earlier that Maruti Ciaz sedan, which is currently being sold through the regular dealers will soon make its way to the premium dealership floors with mild facelift. Although there has been a cloud over whether Vitara Brezza will go to Nexa or regular dealers, it is becoming clear now that this compact SUV is likely to be sold through Maruti's regular dealers.
Currently, Nexa has about 95 showrooms and the company plans to open more than 100 in the not-so-distant months. According to the report, Nexa has had a successful run in the market so far with sales of S-Cross and Baleno crossing 40,000 units despite initial faltering. While in September, Nexa's contribution to the total sale volume of Maruti was just 3.39%, it managed to touch 11.29% in December. In 2016, Maruti hopes to expand it to 15-17%.
Maruti Suzuki Ignis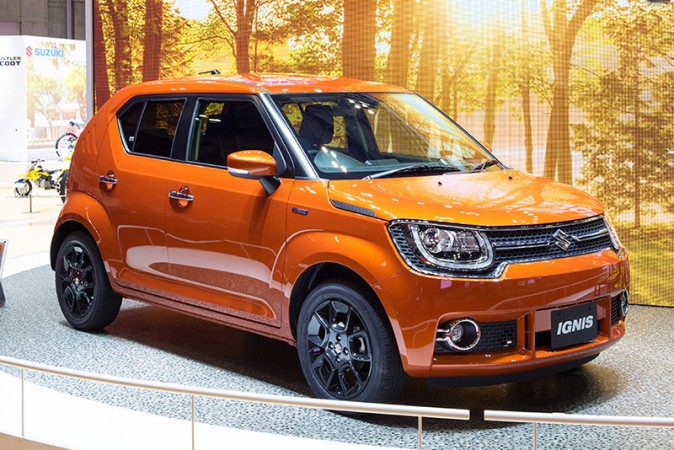 Unveiled at the 44th Tokyo Motor Show, Suzuki Ignis -- a hatchback with SUV stance -- is expected to make its India debut in September 2016. Ignis will measure 3,700mm in length, 1,660mm in width, 1,595mm in height with a wheelbase of 2,438mm, and will be pinned to rival Renault Kwid hatchback and the upcoming Mahindra KUV100 in terms of pricing and dimensions.
Maruti Suzuki Ignis, which is expected to come to the Indian market with 95% localisation, is likely to get a price tag ranging from Rs 4.8 lakh and Rs 6.8 lakh. Under the bonnet, Ignis is likely to get a new 1.2 litre three cylinder diesel mill, which is expected to churn out about 100bhp of power. The engine is reportedly based on Maruti's 3-cylinder 800cc engine that does duty in the Celerio diesel of the company.
Maruti Suzuki Ciaz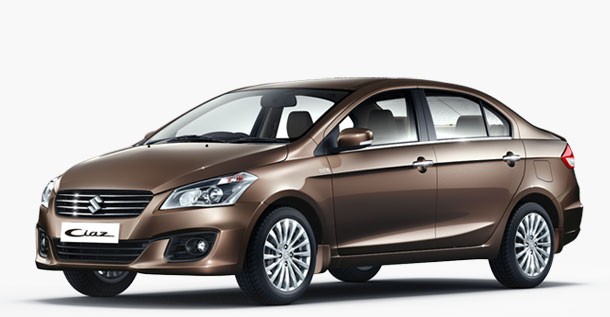 Maruti is getting ready to introduce Ciaz in the Nexa showrooms with a mild facelift to upgrade it as a premium offering to be sold through Nexa. The changes in the facelifted avatar of Ciaz would be limited to visual modifications and the model is expected to be launched in February, around the time when the 2016 Auto Expo will be held. Mechanically, Ciaz will remain the same as the current model.
Currently, Ciaz is powered by the 1,373cc petrol unit that develops 91bhp at 6,000rpm and 130Nm of torque at 4,000rpm and 1,248cc diesel unit that comes equipped with a small hybrid system. The diesel engine can churn out 89bhp at 4,000rpm and 200Nm of torque at 1,750rpm.