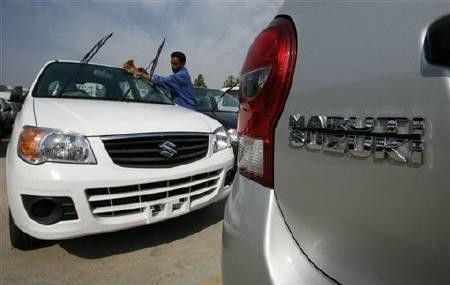 After the success of automated manual transmission (AMT) Celerio in India, Maruti Suzuki, country's largest car maker is said to be pondering over the AMT version of Alto K10.
Celerio, the first car in India with AMT technology has been raking in tremendous response in the domestic market.It has received more than 22,000 bookings for the car in just 30 days and a major part of this booking was for the AMT model of Celerio. The strategic pricing of the car in the county is also one of the reasons for the success of Celerio. Maruti has carried out an exemplary job by pricing the Celerio AMT at ₹4.14 lakh, which is much cheaper than the automatic variant of any other models available in the country.
"I had expected around 35per cent of sales to come from the auto gear option. I was very confident of the response, but others had said I was expecting too much. AMT was a completely new technology and untested yet in this market. Now we are trying to increase supply. The demand has been very satisfying," Mayank Pareek, COO, marketing and sales, Maruti Suzuki told FE.
Seeing this hefty demand for AMT, Maruti is reportedly planning to roll out the AMT Alto K10 in India by the end of 2014, suggested Financial Express. Alto K10, a successful venture of Marurti has seen a dip in its sale in recent years. The introduction of the AMT variant of Alto K10 will help the company regain its traction in the market.
Maruti is not just one company that has the AMT model on cards for India. Car makers like Tata Motors, Mahindra, Hyundai and Volkswagen are also working on the same. Tata's Nano and Zest will be the first few vehicles in the domestic market to follow Maruti Suzuki's footsteps.
(Edited by Vanilla Sharma)