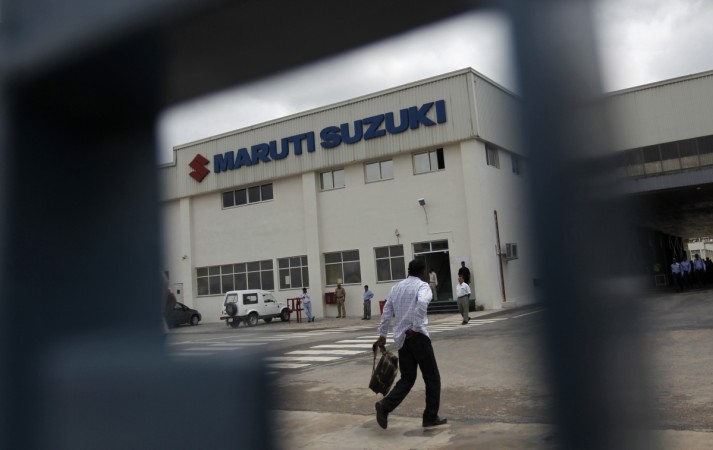 Maruti Suzuki, India's largest car maker, said in a statement that it has suspended operations at its Manesar and Gurgaon plants in Haryana after supplies of components from parts supplier Subros Limited was disrupted. A fire broke out at Subros Limited plant on Sunday (May 29) afternoon. The company supplies automotive air-conditioners to Maruti Suzuki and other vehicle manufacturers.
Maruti Suzuki said the production suspension has been initiated starting second half of Monday (May 30). The company is working on options available for supply of components from other facilities and the production will resume as soon as components become available, the statement explained.
Subros Limited is one of the biggest suppliers of air-conditioners for Maruti Suzuki and fulfils about 60 percent of the carmaker's requirement. Subros Limited is situated at Sector 8, Manesar in the vicinity of the Maruti Udyog factory and is spread over an area of 38,000 sq metres. As per the reports, computers and machines are damaged while a part of the building collapsed due to the fire.
In February, Maruti Suzuki suspended its operations for three days in Manesar and Gurgaon plants starting from Feb. 20, due to the agitation in Rohtak and nearby areas over Jat quota. Spread over 300-acres, the Gurgaon plant produces nine lakh cars every year. This plant also manufactures K-Series engines and has already produced over 10 lakh of them.
The Manesar Plant is spread over 600 acres and houses 3 fully-integrated plants, with an annual capacity of 5.5 lakh cars. The combined output from Manesar and Gurgaon is currently about 5000 vehicles per day.