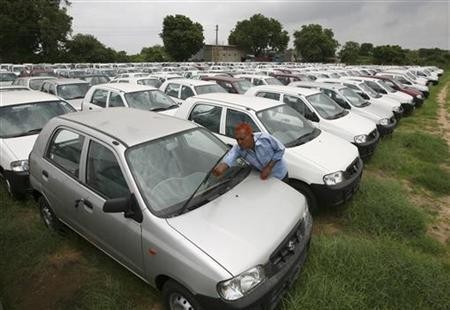 India's largest car maker Maruti Suzuki on Wednesday announced a voluntary recall of 1,492 units of Ertiga, Swift, Dzire and A-Star models in the country, over a possible problem with the steering column.
The company will recall 306 units of Ertiga, 592 units of Swift, 581 units of Dzire and 13 units of A-star which are manufactured between 19 October 2013 and 26 October 2013. The issue will be fixed free of cost by Maruti dealers across the country. The company also maintained that the current recall and replacement are specified for the aforementioned models and does not affect other vehicles.
"If the steering column is found defective, the company will replace it free of cost," the company said in a statement, reported PTI.
Owners of the affected vehicles will be contacted directly by the company. They can log onto the company's official website to check whether their vehicle falls in the category and can also head to Maruti's dealer workshops for related queries. The steering column has been dispatched to dealer workshops.
This is not the first time Maruti withdrew its vehicles from the market over technical glitches. The company had taken back 13,157 units of Dzire, Swift and Ritz in April 2011. In February 2010, around one lakh units of Maruti's flagship export model A-Star were recalled..
The last big recall in India was by General Motors when it withdrew 1.14 lakh units of the Chevrolet Tavera which were manufactured between 2005 and 2013, to rectify an issue related to emissions and some specifications.