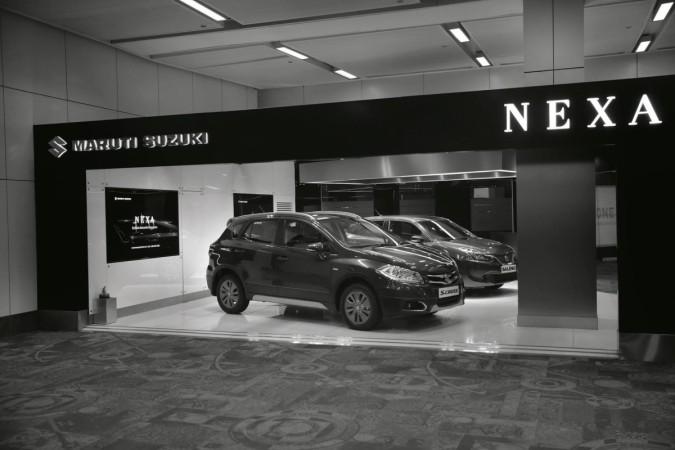 Maruti Suzuki opened its 200th Nexa premium dealership in the country at Hyderabad. The Nexa showrooms are now present in 121 cities and has already sold over 1,85,000 vehicles since its inception in July 2015.
Also read: Maruti Suzuki set to launch 4 cars in Nexa chain in 2017
The Nexa LB Nagar, run by Kalyani Motors, will sell India's largest car maker's premium cars such as the Ignis compact crossover, Baleno hatchback and the S-Cross crossover. Maruti Suzuki plans to expand the number of Nexa outlets to 250 by end of this fiscal. It also targets to sell 2,00,000 units of cars by March 2017.
"Since its launch, NEXA has received an overwhelming response from customers and has done extremely well in its objective of changing the way cars are sold in India. Through NEXA, we offer a unique car buying experience, built on pampering, innovation and technology. With all these initiatives, we are able to attract new categories of customers who were earlier not considering us. We have taken the challenge to create newer segments to fulfill the wishes of our customers," said R S Kalsi, Executive Director (Marketing & Sales), Maruti Suzuki India Limited.
Nexa is expected to contribute 15 percent of Maruti Suzuki's total sales volume by 2020. It is also one of the most important initiatives of the company in its target to achieve two million sales target by the end of this decade.
The Nexa chain will soon get fourth model, the Baleno RS which expected in February. The go faster version of the Baleno will be powered by a 1.0-litre BossterJet engine. Baleno RS will be the first Maruti Suzuki car in India to get turbo-petrol engine. Later this year, Maruti Suzuki is reportedly planning to launch face-lifted Ciaz sedan and new S-Cross in Nexa chain. Suzuki unveiled the new version for global markets at the Paris motor show in 2016 with nip and tuck.
Also read: Maruti Suzuki S-Cross facelift coming to India in 2017