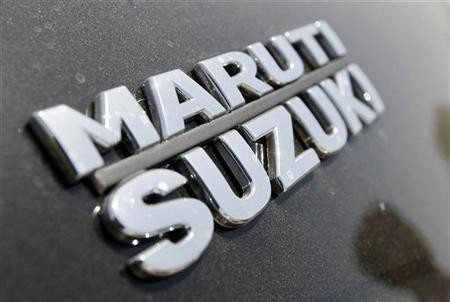 Maruti Suzuki, the country's largest car maker posted 5.5 percent decline in total sales for the month of March.
The company on Tuesday said the total vehicle sales stood at 1,13,350 units, as against the 1,19,937 units in the corresponding month last year. The domestic sales of the company witnessed a dip by 5.2 percent in the month of March 2014, as against 1,07,890 units in March 2013. The export of the company declined by eight per cent to 11,081 units in March against 12,047 units in the corresponding month last year.
Maruti's mini passenger segment witnessed a dip in March, compared to last year. It posted an 11 percent decline in sales of its mini-car segment, which includes vehicles like M800, Alto, A-Star and WagonR, in March, as against 45,047 units last year. In the compact car segment, Maruti saw a growth of 9.3 per cent to 28,285 units from 25,868 units in March 2013.Other segments of the company also registered growth in sales.
Sales of the mid-sized sedan SX4 saw a plunge 54.5 percent to 411 units, as against 903 units in March last year. Compared to the sales of last year, the company could not sell the Kizashi luxury car this year. Sales of utility vehicles -- Gypsy, Grand Vitara and Ertiga rose to 9,752 units in March, registering 2.6 per cent growth against 9,506 units in March 2013.
During 2013-14 financial years, the company registered 3.4 per cent growth in its sales from 8, 61,337 cars during the previous fiscal (2012-13).
The company fell 1.1 percent to ₹1,948.20 on BSE after Maruti announced its decline in sales for the month of March. Meanwhile, Maruti is likely to hike the prices of its vehicles in India from April, owing to the increasing input costs and currency flux.