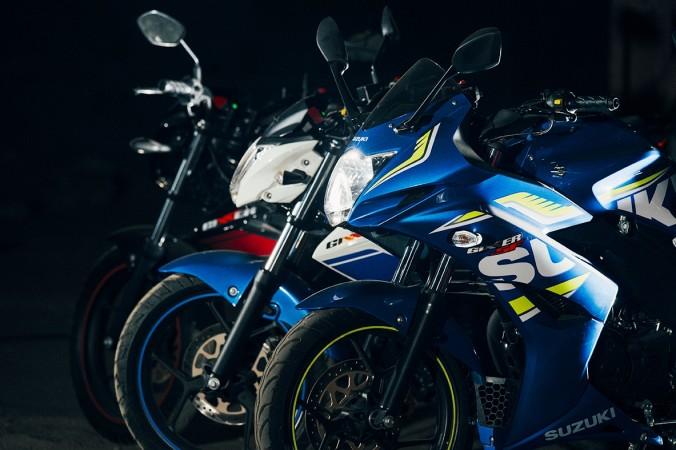 Japanese automaker Suzuki is all set to ramp up its presence in two-wheeler segment of India with the help of its four-wheeler company. Maruti Suzuki, the Indo-Japanese outfit, has a market share of 47 per cent of the Indian passenger car market, but Suzuki Motorcycle India holds only 1.9 per cent of the domestic two-wheeler segment.
The key initiative in the plan includes appointment of several Maruti Suzuki dealers as sellers of Suzuki two-wheelers and increasing the base of common component suppliers between the two companies, reports Business Standard.
According to reports, nearly 25 Maruti Suzuki dealers have been selected as Suzuki Motorcycle dealers. "As a conscious effort, we are trying to get good Maruti Suzuki car dealers on board to sell our two-wheelers. Many of them are excited to sell our superbikes like Hayabusa," said Satoshi Uchida, Managing Director, Suzuki Motorcycle India.
Suzuki's two-wheeler division started operations about a decade ago. However, Suzuki Motorcycle India is still not an important player in the industry which is the domain of Hero MotoCorp, Bajaj Auto and fellow Japanese bike maker Honda.
Suzuki has invested about Rs 3,000 crore in the Indian two-wheeler business so far, but managed to report profit only in the last financial year. With the help of Maruti Suzuki, Suzuki Motorcycle India plans to sell five lakh two-wheelers in 2017 and reach 10 lakh sales by 2019.