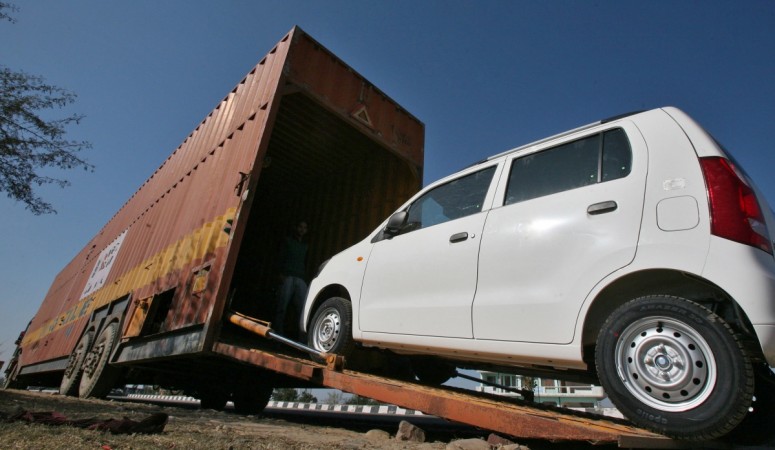 Maruti Suzuki, India's largest carmaker, has achieved cumulative exports of 15 lakh vehicles. The company, which started exports to Europe in 1987-88, now reaches over 100 countries, including those in Europe, Latin America and Africa.
While Maruti's premium hatchback, the Baleno, became the first car to be exported from India to Japan, the company's Alto has seen greater presence in the export market, contributing to over 3,90,000 sales cumulatively.
"We are happy to reach the 1.5 million milestone for our exports. Maruti Suzuki has consistently maintained a presence in international markets, regularly offering new products and reaching out to new countries. Our products like Zen, A-Star, Maruti 800 and Alto have made a mark overseas, including in the most competitive markets of Europe," Kenichi Ayukawa, managing director and CEO of Maruti Suzuki, said.
He added: "Our premium hatchback Baleno, made exclusively in India, is the first car to be exported from India to Japan. It has become a symbol of the Make in India mission of Prime Minister Narendra Modi, and taken India's exports story to a new level".
In 2015-16, Maruti Suzuki's Alto, Swift, Celerio, Baleno and Ciaz topped the list of the most exported models of the company. Sri Lanka, Chile, Philippines, Peru and Bolivia have emerged as the top markets for Maruti Suzuki.
The company is also planning to export its recently-launched light commercial vehicle (LCV), Super Carry in South Africa and Tanzania. The LCV will also be exported to SAARC countries later.
In August, Maruti registered 12.2 percent growth. It sold 1.32 lakh units last month, as against 1.17 lakh units sold in the same period last year. While domestic sales increased by 12.3 percent to 1.19 lakh vehicles, exports of the company saw a growth of 10.8 percent to 12,280 units as compared to the same period last year.