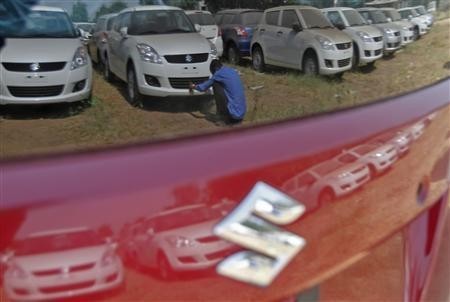 Maruti Suzuki's rumoured hatch back Celerio is reportedly to come equipped with an Automatic Manual Transmission (AMT) technology, a report suggests.
According to the Economic Times report, India's largest car maker Maruti is gearing up to offer a new ground-breaking technology of 'Automatic Manual Transmission' (AMT), which is derived from the renowned Formula One motorsport championship.
The AMT technology will allow the drivers to change the manual gears without clutch. The report claimed that the technology will debut at the upcoming Auto Expo 2014 which is scheduled to be held in Delhi in February with Maruti's much anticipated hatchback YL7 aka Celerio. Apparently, Maruti's upcoming offers are likely to do away with the third clutch pedal completely.
"It gives the comfort of an automatic transmission and the fuel efficiency of a manual transmission," a senior Maruti Suzuki executive told the ET adding: "Customers can change gears like any automatic transmission car but the cost of this will be like a regular manual-geared car."
Suzuki Celerio is expected to replace Maruti A-Star and Estlilo in India. The car is said to be the A:wind concept car unveiled by Suzuki at the recently concluded Thailand International Motor Show. According to rumours, the Celerio will be powered by 1.0 liter K-Series engine which can generate a maximum power of 67 bhp and peak torque of 90 Nm at 3500 RPM. The engine, which powers the Maruti Alto K10, currently offers fuel efficiency of 20.2 kmpl and is likely to be retuned for better mileage in Celerio engine. The speculations are rife that Maruti will offer the next hatchback in both diesel and petrol options in India.