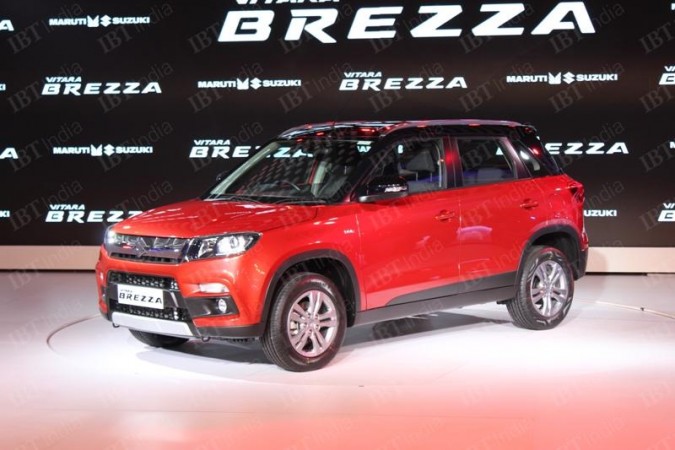 Maruti Suzuki, the country's largest car-maker, has inked a deal with the Board of Control for Cricket in India (BCCI) to become the official sponsor for the ninth and 10th seasons of the Indian Premier League (IPL).
"This is the first time MSIL has taken the on ground sponsorship for IPL. It is for a period of two years. Through this sponsorship MSIL Vitara Brezza gets a lot of visibility both on ground and vehicle display, we reach out to customers for a full period of two months. Also, cricket is like a religion India. The Indian Premiere League resonates glamour and eyeballs," Maruti Suzuki told International Business Times, India.
With the new deal, Maruti Suzuki has joined Vodafone India, Yes Bank and Freecharge as the ground sponsor of the Twenty20 event. Maruti Suzuki will use the platform to promote the company's latest offering in the compact SUV segment — the Vitara Brezza. The Vitara Brezza, the first offering of Maruti that has been completely developed in India by its R&D team led by CV Raman, was launched March 8 in the country.
"The on ground sponsorship will be essentially used to advertise the recently launched compact urban SUV Vitara Brezza. Maruti's Vitara Brezza will be placed prominently in the stadium, on perimeter walls and the score board among other areas," added Maruti.
This is not the first instance of a car-maker's association with cricket. Nissan recently inked a deal with the International Cricket Council (ICC) as a global sponsor of cricket's international tournaments for the next eight years. The events sponsored include the ICC Cricket World Cup, ICC Champions Trophy and ICC World Twenty20, as well as Under-19 and Women's Cricket events, as well as their and qualifying rounds.